Independence Day Resurgence details surface as shooting is underway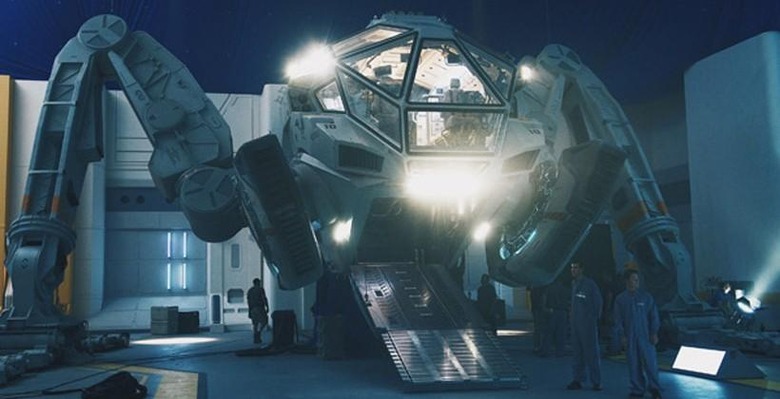 If you are a fan of the original Independence Day movie, some new details on the film have surfaced. The details came from a major event that 20th Century Fox hosted on the set of the film, which is shooting in Albuquerque, New Mexico at this moment. The event included fireworks and a screening of the original film on set. During the event two sets were being shown off that had a human/alien hybrid fighter and a Moon Tug.
Much of the cast of the original film is back for the second go round. Returning actors include Jeff Goldblum, Bill Pullman, Judd Hirsch, Charlotte Gainsbourg, Vivica A. Fox, Jessie Usher, Sela Ward and Brent Spiner. You'll note that Will Smith isn't among the returning cast. It sounds as if he was replaced by Liam Hemsworth.
The plot of the movie will have the aliens returning for revenge. I was rather hoping it would be similar to the book Independence Day: Silent Zone that focused more on Spiner's character Dr. Okun, but the films sounds like something completely different.
Whether or not the new film follows a book, it sounds interesting and humanity will again have to fight off an advanced alien force. I always though Dr. Okun was killed in the original film, I am glad to see him back for the sequel. Roland Emmerich is directing the film and it is set 20 years after the events of the original film. The movie is set to hit theaters on June 24, 2016.
SOURCE: FirstShowing