Incipio OX Case adds a headphone jack to the iPhone 7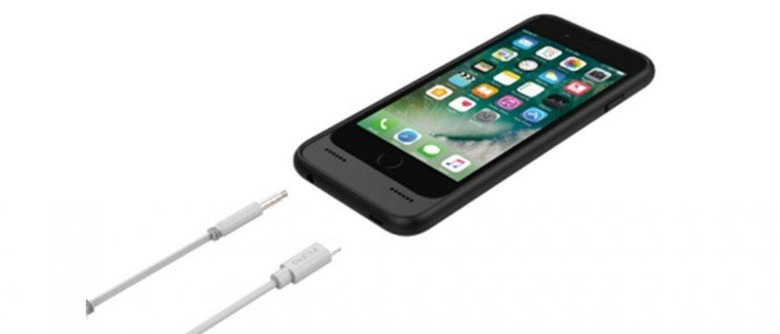 Incipio has taken the wraps off its new OX Case, an audio-enabled iPhone 7 case that adds a headphone port to Apple's latest smartphone. When using the case, iPhone 7 owners have access to both a Lightning port and the headphone jack, making it possible to charge the phone and use a pair of wired headphones or earbuds at the same time.
The OX Case features a standard 3.5mm audio jack, the same one found on past iPhone models and just about every other gadget in existence. The idea here is that a case may be easier to use than carrying around a dongle, allowing users to simply put their phone in place, then not have to trifle with it any more beyond that. The case, unlike the dongle, doubles as a protective device.
The case has a 'snap-on' design, according to Incipio, that makes it easy to install and remove the phone. The case also offers shock-resistance by absorbing some of the impact. The item will be offered some time in the first quarter of this year in Purple, Black, and Forest colors for $59.99 USD.
Speaking about the product, Incipio's Director of Products Carlos Del Toro said:
We wanted to bring the headphone jack back to the latest iPhone so our customers could still enjoy their favorite pair of traditional headphones without worrying about low-battery and sacrificing device protection. The protective OX Case allows individuals to use existing headphones with a 3.5mm audio connector through the built-in headphone jack, while simultaneously allowing access to the Lightning port for charging.
SOURCE: Incipio