Impossible Burger will arrive in grocery stores starting tomorrow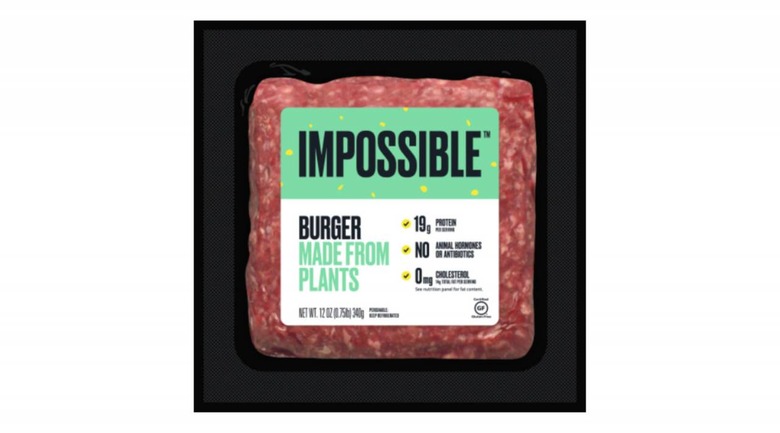 Meat alternative company Impossible Foods is bringing the ground version of its Impossible Burger to grocery stores in the United States, the company has announced. Consumers will be able to purchase the faux ground beef starting in California, with it later arriving in other stores across the nation. The company has provided all the details ahead of the release, including package size and cost.
The Impossible Burger is currently in the public eye due to its availability at fast-food franchise Burger King, which is offering the plant-based patty on one of its burgers for a limited time. Unlike beef, which is actual meat, Impossible Burger is a meat-free food with a texture and flavor similar to its animal-based counterpart.
The product is currently available in more than 17,000 restaurants, according to Impossible Foods. Starting this Friday, the product will arrive in Gelson's Markets stores in Southern California. The burger product will be sold in a 12oz package at the price of $8.99 USD. The burger packages will be offered in fresh and frozen varieties.
Following Friday's launch in California, the company will also debut its Impossible Burger on the East Coast later this month, though it hasn't provided details on which stores will get it. Impossible Foods plans to expand the product's availability to other stores through the fourth quarter of the year leading into early 2020. This time period will include launches in 'key regions.'
Impossible Burger will join Beyond Meat's variety of plant-based meat alternatives, which are already available in grocery stores throughout the US. As with Impossible's product, Beyond Meat's plant-based meat alternative includes a packaged ground product and pre-made patties.