Imation introduces new 1TB capacity RDX removable hard disk cartridge for corporate storage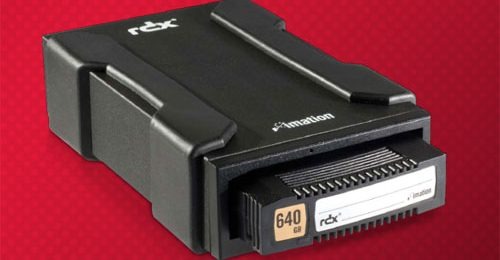 Imation has been making storage solutions of the corporate world like Zip drives and other devices for a long time that are still used by a lot of small businesses to back up their data. One of the more recent of Imation's backup solutions is the RDX solution.
The RDX system looks like a tape drive but the cartridges offer much more storage than your typical tape can offer. Previously the highest capacity cartridge for the RDX system was 750GB. Today Imation has announced that it has a new 1TB capacity cartridge for the RDX system that greatly expands the storage capacity.
The RDX cartridges will sell for $149.99 to $599.99 each. Each of the cartridges is a ruggedized 2.5-inch hard drive cartridge and the docking station has USB and SATA connectivity. The RDX system ships with Retrospect backup software and that software supports encrypted data with 256-bit AES encryption.