iLuv rolls out 'Selfy' lineup for the iPhone, Galaxy S5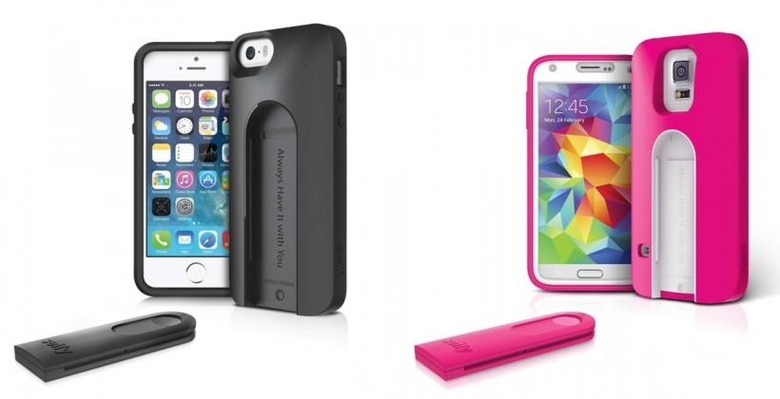 If you want to take the ultimate selfie, you're sometimes limited to the length of your arms. A new line of products from iLuv aim to eliminate the distance you can be from your device while snapping a self portrait. Their aptly named "Selfy" system includes all you need for the perfect shot, from case to shutter — even a tripod or mount.
The case, which iLuv tells us will retail for around $49.99, has a built-in, removable shutter accessory. Now you can stand back and snap a pic, just by pressing the button in your hand. If you're not sure where to set your phone, iLuv has made the options nearly limitless.
Their mini tripod makes set-up on any surface easy, and the flexible legs let you place it on sloped or uneven levels. The various mounts allow you to place your device on a bar or extended arm, and a helmet cam lets you take the ultimate action shot. A car mount even lets you take the best car selfie imaginable, and also acts as a hands-free mount for navigation or phone calls. All you need to do is remove the shutter dongle, and your mount slides right in.
Though the case retails for nearly $50, the accessories will be much lower in price. The mounts retail for $19.99 to $24.99, with iLuv saying they will be available to select retailers this month, or now via their website.
Source: iLuv Selfy