iLoad takes your PC out of the picture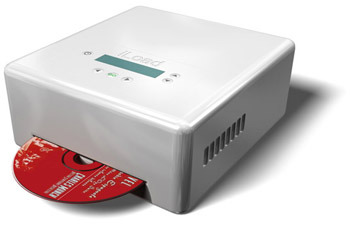 Here's an interesting gadget that completely takes the computer out of the process of getting tunes onto your iPod.
The iLoad simply takes the CD that you insert and rips it onto your iPod. Simple, quick and easy. You have the option of selecting individual tracks, or just ripping the entire CD. You can also select the ripping quality and backup the tracks onto an external drive if you connect one via USB. The iLoad works with all 3G and newer iPods.
It sounds great, but I'm not sure how much of a market there is for one of these. Yes, it does simplify the process, but who is really going to spend $300 on one of these?
Fast iPod refill, without a computer: the iLoad! [via coolestgadgets]