IKEA sets a date for its affordable Sonos-powered speakers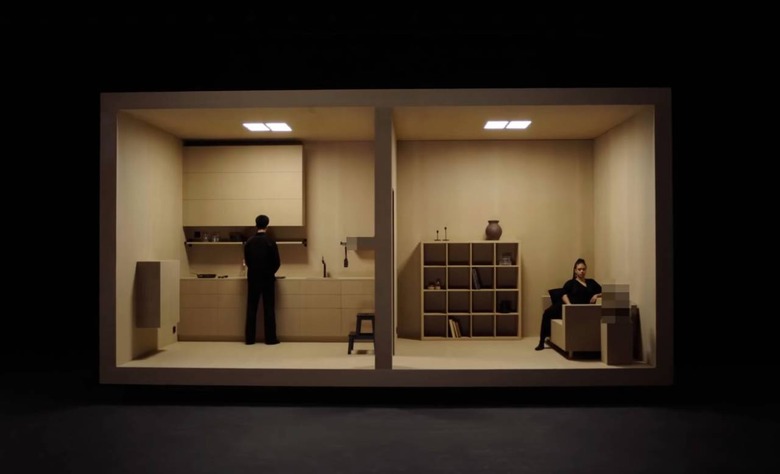 IKEA will take the wraps off its new Sonos-powered Symfonisk smart speakers in Milan next month, the company has announced. Earlier this year, the company revealed that it would start selling these speakers in the US and Europe in August, but we'll get our first proper look at the products in April. IKEA released a brief teaser video to join its announcement, but few details were offered.
The teaser video (below) is only 40 seconds long and doesn't have much in terms of detail. Two masked regions are visible — they're the pixelated spots on the wall and stand — hinting that two products will be unveiled in April. One model appears to be tall, hinting at a tower-like speaker, while the other appears to be placed on a wall shelf.
The company will reveal its smart speakers at the Milan Furniture Fair next month as part of the FEEL HOME exhibition. The unveiled products will be the first publicly debuted in the Symfonisk line, joining the bookshelf speaker prototype that Sonos and IKEA have already introduced.
We can guess that the two unveiled speakers will have drastically different form factors based on the size, orientation, and position of the masked regions in IKEA's video. The speakers are expected to work with the company's Tradfri smart light system launched in 2016.
Talking about the upcoming premiere is IKEA Home Smart business leader Björn Block, who said:
For IKEA, the smart home is not about gadgets, it's about making life at home better with solutions that create a better atmosphere, make you live a more convenient life and make you feel safe. The collaboration with Sonos is a great example of this, offering affordable high-quality sound in combination with a great design piece that we hope will find its way into the many people's homes.
IKEA will be in Milan from April 9 to 14.