IIHS Finds Aluminum F-150 Extended Cab Doesn't Fare Well in Crash Test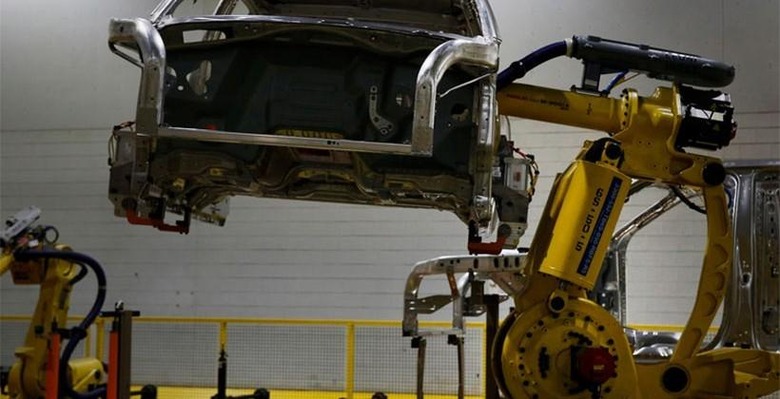 The Insurance Institute of Highway Safety or IIHS is an organization that crash tests all sorts of vehicles to see how safe they are for passengers and drivers. Recently the IIHS tested a new extended cab Ford F-150, the first mass-produced aluminum bodied truck on the roads. Some have wondered how well the truck, made using copious amounts of aluminum, would fare in a serious accident compared to traditional steel-bodied trucks.
The IIHS conducted a 40mph crash test that is designed to mimic a partial head-on collision and found that the 2015 F-150 SuperCab sustained major damage to the passenger compartment. The results of the test showed that the driver survival space was seriously compromised in the accident.
The larger F-150 SuperCrew four-door truck has extra steel in the safety structure and passed with a low risk of injury to the driver. Ford has announced that it plans to add more steel to deflect energy in an accident to all versions of the F-150 for the 2016 model year.
Ford says that it decided to put extra safety supports into the SuperCrew version of the aluminum bodied F-150 because it is the most popular version of the F-150 sold. The IIHS fears that buyers of the smaller crew cab version of the F-150 might think they have same safety as the larger version of the truck, when in fact they do not. Ford also notes that this new small overlap test was unveiled in the middle of F-150 development and they opted to add the extra safety to the four-door F-150 first because it represents 83% of F-150 volume.
SOURCE: Bloomberg