iFixit Pixel C teardown: glued tight, hampers repairs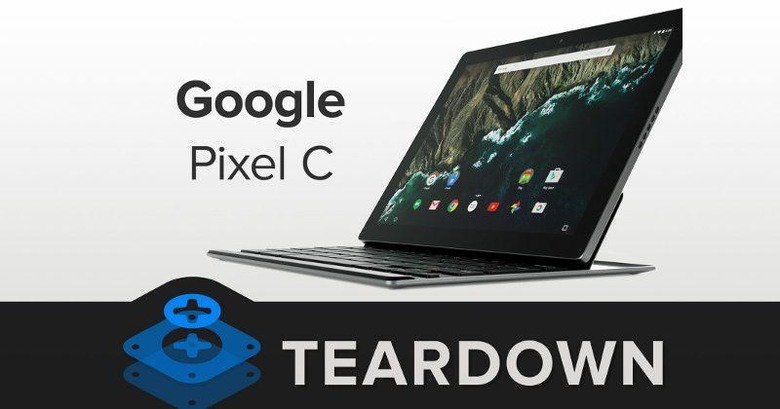 Google's official acknowledgment of multi-window and split screen capabilities in the still to be named Android N has inevitably put the Pixel C back in the spotlight. It doesn't hurt that Google's only remaining tablet also got a bit of a discount. The team at iFixit took that a sign from above (from the mothership really) to finally give the tablet-would-be-laptop a good and thorough teardown. Sadly, it was an adventured mired in glue, revealing the Pixel C to be a rather tough nut to crack. Or rather a difficult tablet to take apart.
Let's take a quick review of what the Pixel C offers. It is admittedly the most premium Android tablet to date, with a 10.2-inch 2560x1800 screen and the monster of a CPU that is the NVIDIA Tegra X1. Curiously enough, RAM is only at 3 GB while storage is either 32 or 64 GB. What really makes this tablet special, aside from its sleek industrial design, is the Bluetooth keyboard cover accessory that magnetically latches onto the Pixel C, transforming it into a makeshift laptop. Yes, this is practically Google's answer to the iPad Pro.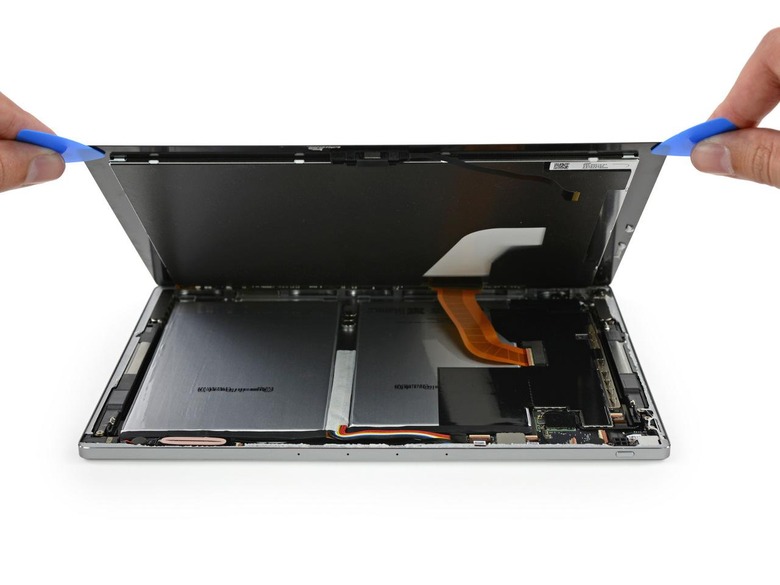 But a teardown is more concerned about how easy it is to break apart than how it fares in real-world use. Unfortunately for the Pixel C, here it is rather a disappointment just as it was a disappointment in most reviews. With no other way inside the tablet, iFixit had to go through the fused glass display, meaning that any sort of repair or replacement runs the risk of breaking the screen in the process. Especially considering how that panel is glued tight, foreshadowing the rest of the teardown process.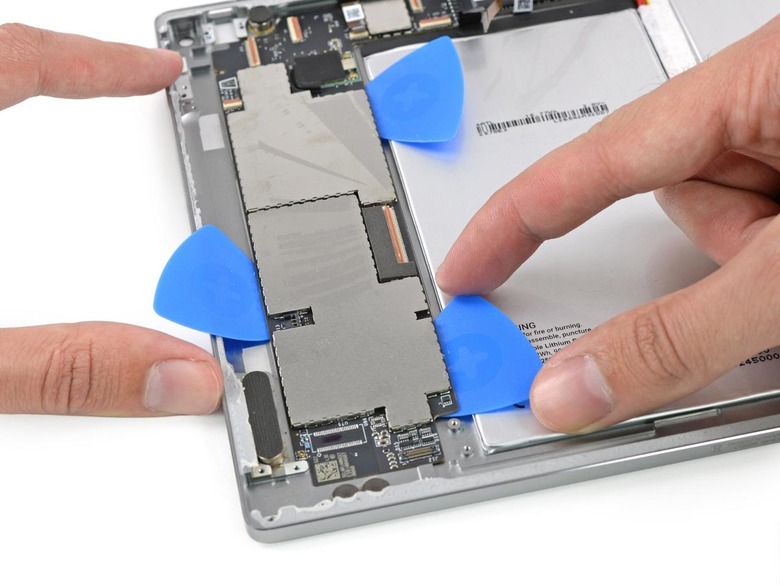 Even the motherboard itself is glued to the board. No or very little screws. Fortunately for iFixit, they were able to pry it out without incident. They did, however, need to use the leverage of a lot of picks. However, they would not take the risk doing the same with the battery, which is, as you might have guessed, also glued tight with crazy strong adhesive. The battery started to curl at some point, never a good sign.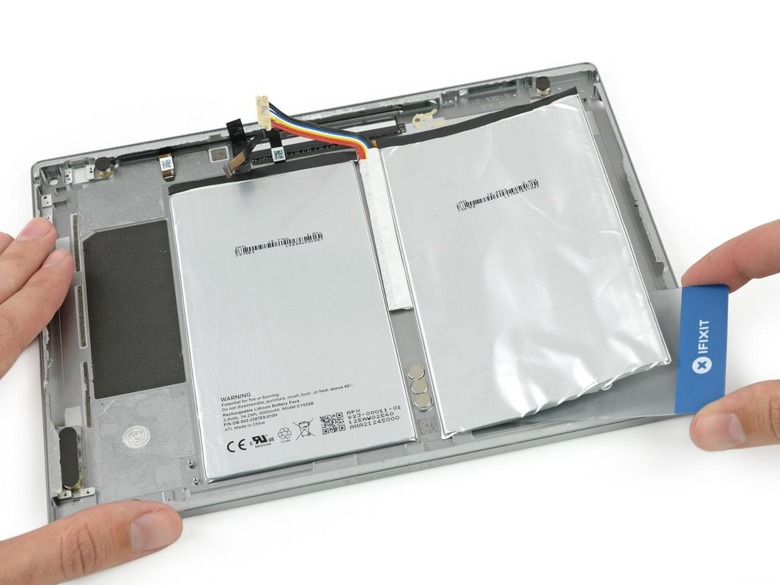 The slightly good news is that a lot of the other parts are actually modular and easily replaced, including the USB-C port, But getting to those involves a lot more work and risk than is reasonably necessary. It's a miracle then, that the Google Pixel C even gets a 4 out of 5 on the repairability index.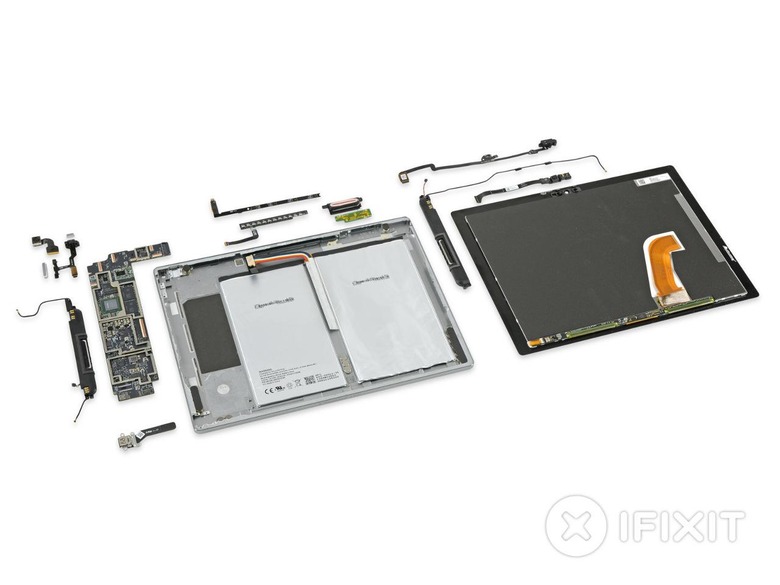 SOURCE: iFixit