IFA 2007 - Sony announces two new Blu-ray players for the European market

While Sony can't beat the sub-$200 price of the latest HD DVD player, they have announced the launch of two new Blu-ray players with a nice surprise for those in Europe.
The BDP-S300 and BDP-S500 will both feature 1080p output, and your friendly neighborhood Spider-man. That's right, they're throwing in all three of the Spider-man movies when you purchase one of the new players. The movies are included, none of that mail-in crap.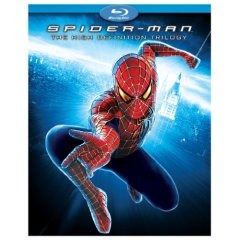 The lower-end BDP-S300 will run around £399 (much more than we pay in the US unfortunately) and will giver you 7.1 channel Linear PCM and Dolby Digital Plus Surround Sound. The BDP-S500 will set you back £599 and give you Dolby TrueHD decoding and Bit Stream Output over HDMI 1.3.