IDC: Samsung, Apple On Top, But For Very Different Reasons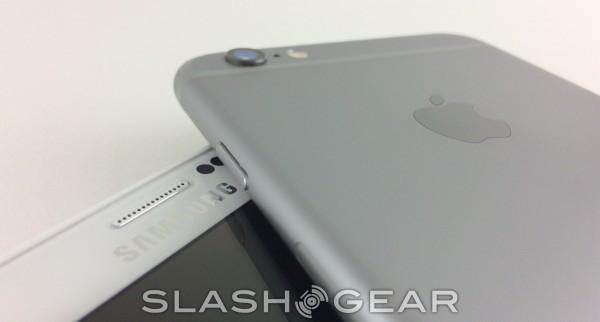 Samsung, who recently bounced back successfully with their Galaxy S6 and S6 edge phones, are once again the top smartphone OEM, according to IDC. Despite a year-over-year drop in overall volume and market share, Samsung holds a 24.5% market share so far in 2015 on the back of 82.4 million smartphone shipments. Second to Samsung is Apple, naturally. The iPhone 6 and 6 Plus handset maker now has an 18.2% market share, having shipped 61.2 million smartphones last quarter.
Third on the list is Lenovo, who can rely on their Motorola brand to bolster these numbers. Worldwide, Lenovo has a 5.6% market share, shipping 18.8 million smartphones.
Huawei comes in fourth with a 5.0% market share, while LG rounds out the top five with a 4.6% share.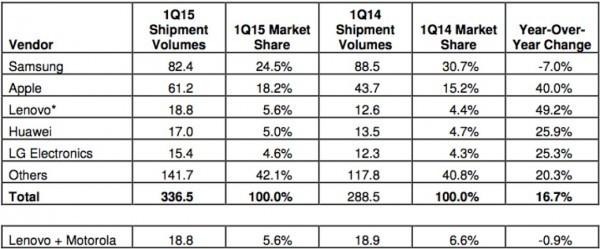 While the new Galaxy S flagships from Samsung are impressive, they're not what got them here, says IDC. Lower cost phones in emerging markets like Southeast Asia and the EMEA region helped them in Q1 2015.
Apple is still enjoying the success of the iPhone 6 and 6 Plus, with their latest quarterly shipment numbers being their second best ever. China is what got them there, too; IDC says China's hunger for premium devices and better cellular coverage aided Apple in a big way.
Interesting here is that everyone — even the mysterious "other" category — gained year-over-year, save for Samsung, but they're still leading the pack.