ID8 announces Mogo Talk XD2 for Verizon and AT&T iPhone 4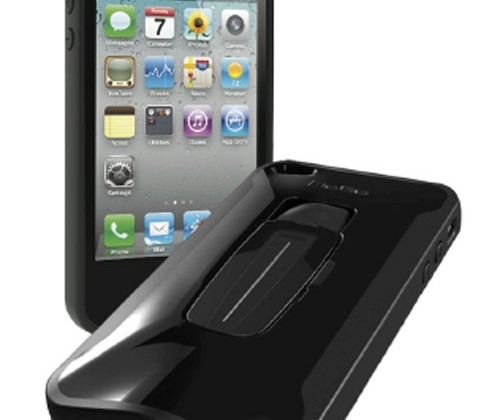 The iPhone 4 will hit Verizon before you know it and there will be a bunch of new users out shopping for cases and accessories for the devices. Accessory makers are probably giddy with anticipation since many of the cases on the market for the AT&T iPhone won't fit the Verizon offering.
If you want a Bluetooth headset and a case the cool MoGo Talk XD2 (PDF) from ID8 Mobile might be perfect for you. This is a case that offers protection for both of the iPhone 4 smartphones on the market and has a hump on its back that hides a Bluetooth headset. The headset folds flat to only 5mm thick when not in use and it charges while docked on the back of the case.
Looking at the side of the case, the volume buttons are covered by what appears to be silicone. I wonder how the case works with both smartphones. The universal cases I have seen have a large opening that will work for either device. The XD2 will land on February 3 and will cost $99.99.