Id Software boasts Doom 3 BFG Edition on PS3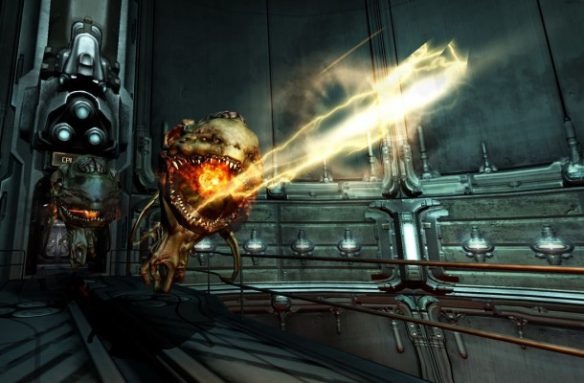 Although it hasn't always been the biggest fan of the PS3 – nor has it delivered experiences in the past that its fans didn't find a lot of fault with – the company behind the game Doom 3 is finding a lot of praises to sing about Sony's console. Set to launch in October 2012, Doom 3: BFG Edition will support a lot of PS3 features including DualShock and stereoscopic 3D. Some of these features will be unique to the PS3, which is why Id has nice things to say about the platform.
When asked what stood out about the PS3 version, producer Eric Webb was quoted as saying, "One of the first things we did when we first started work on it was pay attention to how the controls feel. There's something about the DualShock 3 controller and its dual analog sticks that feels really good when you're holding it in a game like this. It gives it a different life and almost makes it an entirely new experience. So I think it's really cool on PS3."
Webb also talked about the 3D aspect of the game, saying, "We were really surprised when we first had a look at it in 3D. John [Carmack, co-creator of the Doom series] went through quite a few different iterations of the game to help us figure out how best to fit the technology in. Just like adding DualShock 3 controls to the original Doom, 3D really brings Doom 3 to life. It's interesting when you're playing; you almost lose all of your peripheral vision and get sucked into the experience." And although the company certainly seems to like the PS3, it Webb said it ever had any plans to incorporate the PlayStation Move controller.
[via PlayStation Blog]