iControlPad Makes Playing Games On Your iPhone Easier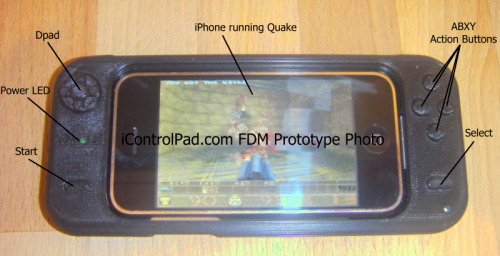 If you've ever tried to play video games with your iPhone chances are you've run into a little trouble. The iPhone surface is great for making phone calls and surfing the web, but for many video games you really need buttons and a game pad to really get into them.
The iControlPad is anticipated to cost around $30 and will be a type of case that your iPhone can sit in with a Dpad, power LED, start and select buttons, and ABXY Action buttons. The case is expected to be glossy and smooth in its final production.
No word yet on when the device may become available. Would you play more games on your iPhone if you had the iControlPad available?
[via TouchArcade]