iConnectMUSE digital audio mixer brings the studio to your iPhone, iPad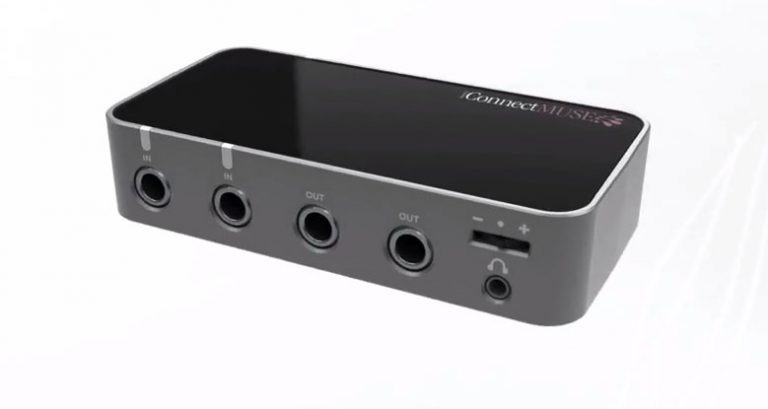 iConnectivity has unveiled an ultra-portable digital audio mixer designed to work with your iPhone, iPad, and iPod touch. The mixer is called the iConnectMUSE and promises to bring studio quality mixing capabilities to your iOS device. It allows you to capture multiple channels of sound and output them to your iOS or computer software for mixing.
The iConnectMUSE features six stereo inputs and six stereo outputs, each with its own unique mix. It converts studio-quality analog audio into digital, offering higher quality audio processing and the ability to share and mix audio through an iOS device. It can even charge your iOS device at the same time. And all this is packed into an ultra-compact palm-sized device that the aspiring or professional musician can easily travel with to compose while in a hotel room or on tour and between gigs.
The mixer also features two USB ports, two 1/4-inch output audio jacks, a headphone monitor jack, Ethernet connection, and a MIDI pass-thru interface with limited DSP processing. The iConnectMUSE will be available in the second quarter of 2012, priced at $229.99.