Iconic Porsche 917 racing car turns 50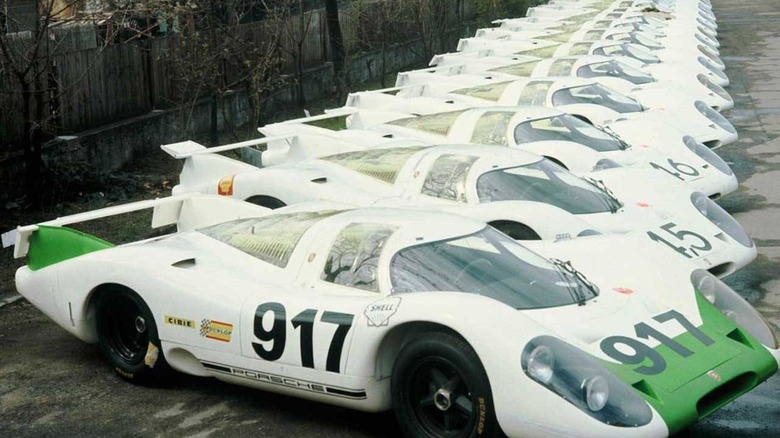 Porsche is celebrating the birthday of one of its most iconic racing cars ever made – the 917. The Porsche 917 racing car debuted at the Geneva Motor Show on March 12, 1969. To celebrate the Porsche Museum is restoring the first 917 ever built to original condition.
That original car is 917-001, which marked the start of an unparalleled racing career from the 917 overall. The car was originally designed to win the 24 Hours of Le Mans and the Brand World Championships. 917-001 was the first of 25 cars that had to be made to meet type approval requirements.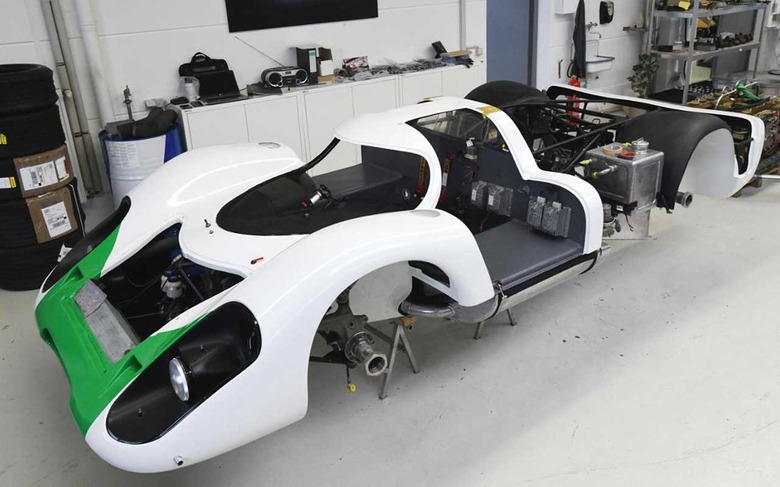 The design of the car and its 12-cylinder engine was left up to chief designer Hans Mezger. The restoration of the first 917 was challenging in part because of the multiple transformations the car had during its time as a Porsche test and presentation vehicle. 917-001 had worn three different racing liveries, including the original green and white seen here and the iconic orange and light blue Gulf livery.
Porsche says that top priority in the restoration was to conserve and reuse the original materials whenever possible and practical. The restoration of the aluminum space frame was done with the aid of original documents.
Some versions of the 917 had turbos and made 1,000 PS. Altered tech from the 917 program eventually made its way into the 911 Turbo that debuted in 1974. The Porsche Museum will have 14 exhibits from May 14 through September 15 that include ten 917 models.