Iconia Tab A100 Unboxing and hands-on [video]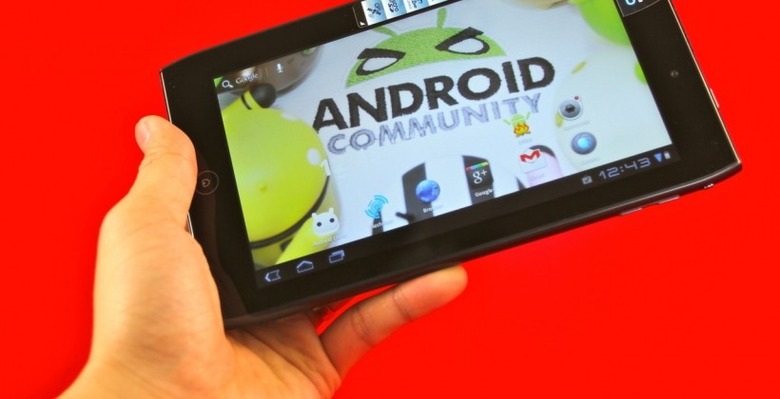 The 7-inch form factor may have opened up the Android tablet market, with Samsung's Galaxy Tab paving the way even before Google believed the platform was ready for slates, but since then all has been quiet on the tweener front. Honeycomb's unsuitability for medium-sized screens left several companies with their tablets on the back-burner; those that did launch, like HTC with the Flyer, stuck to smartphone versions of Android rather than risk poor compatibility. Now, bringing Android 3.2 Honeycomb to market comes the Acer Iconia Tab A100, a 7-inch dual-core model promising the performance of its bigger siblings but the pocket-friendliness of a filofax.
The Iconia Tab A100 landed on the SlashGear test bench today, and with a starting price of $329.99 you save roughly $60 on the current street price of the 10.1-inch Iconia Tab A500. Acer is counting on more than just users who want to save twenty bucks an inch, however; the A100's compact size makes for an easier one-handed experience. At 7.76 x 4.6 x 0.5 inches it's comparable to Amazon's Kindle (at 7.5 x 4.8 x 0.335 inches) though is obviously thicker and heavier.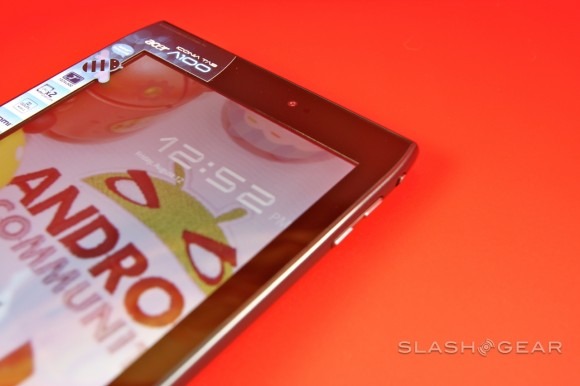 Acer's choice of LCD display has decent horizontal viewing angles when the A100 is held in landscape orientation, but shallower vertical viewing angles mean browsing ebooks in portrait orientation demands head-on reading. The panel itself seems responsive and apps open and switch quickly; that's likely down to both the Tegra 2 chipset and the performance improvements in Android 3.2. Acer's promised battery life is a potential blip, however: the company estimates 5hrs runtime from the A100, low for a tablet, so we'll be whipping out the SlashGear stopwatch to see whether the news is really that bad.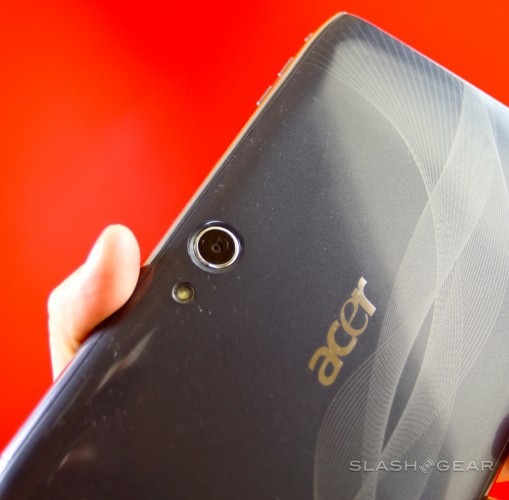 Overall, it's a plasticky slate with a reasonably affordable price-tag – we wouldn't be surprised to see it dip below the $300 mark in the not too distant future, a significant mental boundary among consumers – and arguably makes more sense than not-big-not-small 8.9-inch tablets like the LG G-Slate and Samsung's Galaxy Tab 8.9. We'll save our full opinion for the SlashGear review, so until then enjoy the hands-on gallery and video unboxing! Meanwhile, make sure to check out how Iconia Tab A100 perform on today's most popular synthetic benchmark testing apps over at Android Community.
Iconia Tab A100 Unboxing and hands-on video
[vms 0f4efc9eec62cb947c16]