iClever IC-BTS02 Bluetooth Speaker Mini-Review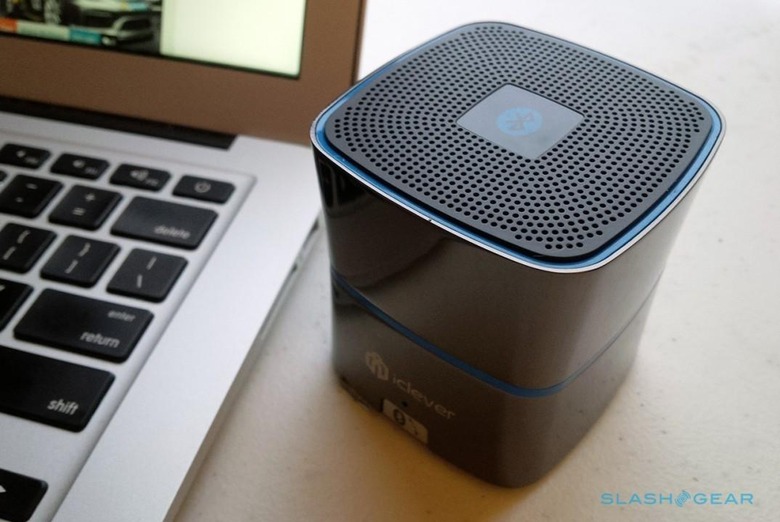 When you need your music on the go, you need it in a small form factor — one that can easily fit in any bag and won't wear you down, but that doesn't sacrifice audio quality or battery life. Most portable batteries come in cylindrical form, but there are smaller single-speaker units out there that are about the size of a baseball. One such unit is iClever's IC-BTS02, a little wireless speaker we've taken for a spin.
This particular iClever speaker is small enough to fit in a purse or small bag, and to hold in a single hand. The unit features a shiny metal shell with blue lighting accents and a simplified control button on the front. The speaker itself is positioned on the top, allowing the audio to ring through clearly, while the underside features the extra control buttons.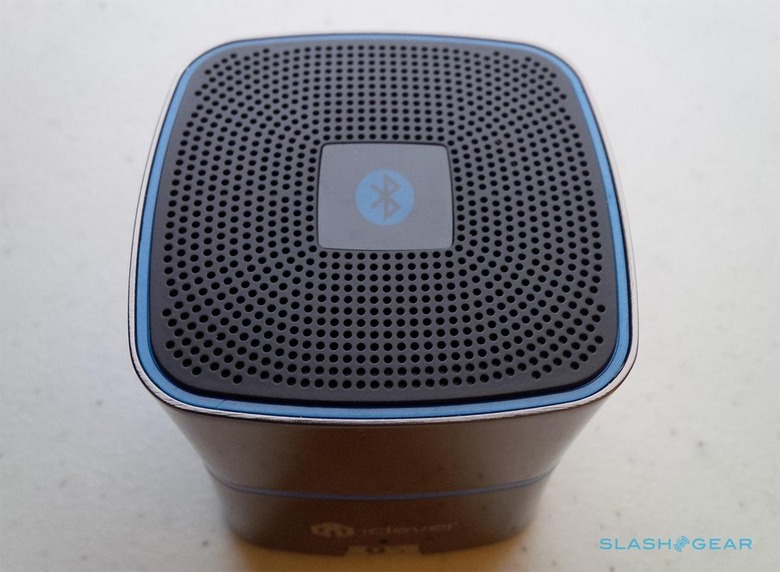 The button on the front controls the Bluetooth and the speakerphone feature, while the actual audio controls are located in a recessed portion on the speaker's underside. Audio can be skipped forward and backward, as well as paused and played. The underside also features the power switch, and a rubber base that keeps the speaker from sliding when on a flat surface. The rubber portion has a distinct tacky sensation, and easily picks up dust and particles.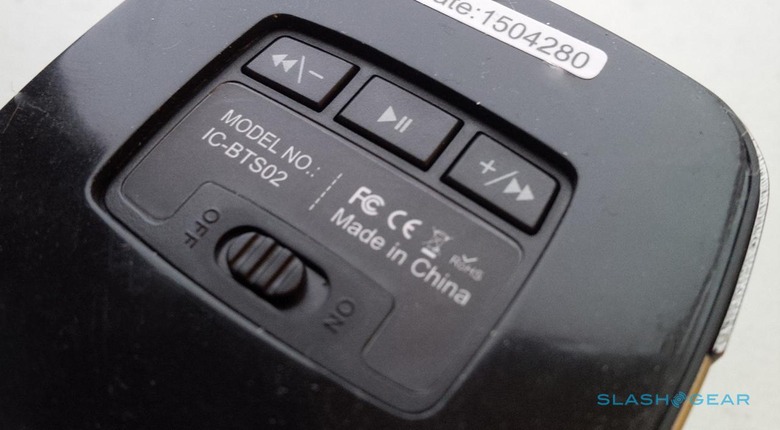 The speaker's rear has a small recessed area where a regular 3.5mm audio cable can be connected for use with non-Bluetooth devices, as well as a micro USB port for charging the speaker's internal 500mAh battery. As far as specs go, the device features a 5watt speaker, Bluetooth 4.0, 80db sensitivity,
Audio Quality
The big question, of course, is: how does it sound? The answer to that is pretty neutral: not bad. The speaker offers good audio quality for its size, being neither too tinny nor weak. If you crank the volume up all the way, it is not only very loud but presents very little distortion. The bass response is definitely there, though it won't blow you away (nor would we expect it to at this size).
The audio will be most satisfactory to those who listen to podcasts, classical music, or the radio — if you're listening to heavy dubstep or bass-heavy tracks, you'll probably be a little disappointed with the speaker, though it will work in a pinch.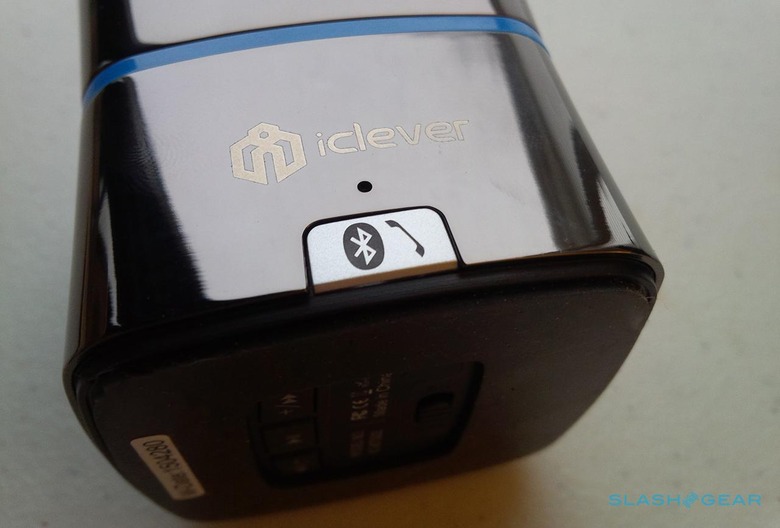 When the audio quality is paired with the speakerphone functionality, several hours of battery life, and solid design, the overall speaker becomes far more appealing. For its $29.99 USD price tag, you can't beat the value of iClever's little wireless speaker.