Android Ice Cream Sandwich Officially Announced at Google I/O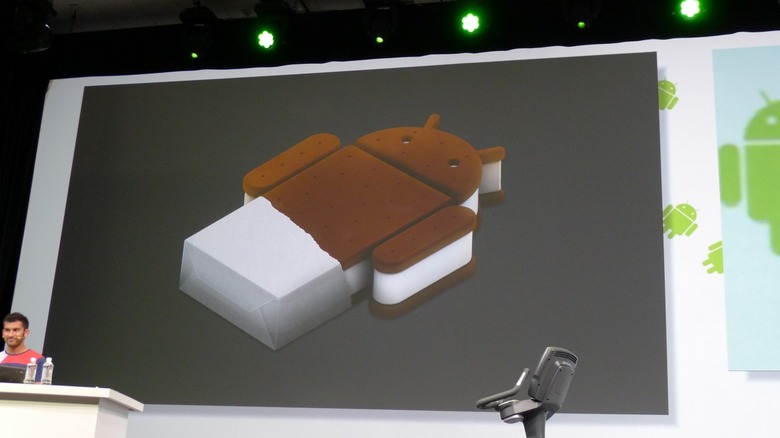 Android Ice Cream Sandwich has been officially announced, coming in Q4 2011. It comes with a super awesome logo, which you see below. There are some amazing new features being announced, including 3D. Google says its goal is to deliver "one operating system that works everywhere, regardless of device." Update: Ice Cream Sandwich will be able to run on nearly all current Android hardware, so it can work on older handsets as well. It won't be limited to just the newer phones.
This is basically bringing the functionality of Honeycomb to your phone, holographic user interface, better multitasking, new launcher and richer widgets. They demonstrated being able to resize a widget on your phone screen, so that you can view more of your gmail for example, from the widget.
Android Ice Cream Sandwich is not just about breadth, but about depth too. The 3D application is able to detect who is speaking as well as the facial features of the person speaking. They demonstrated being able to alter the facial features of the person on the camera, changing their nose and mouth in real time. These tools will all be available to developers for Ice Cream Sandwich.
Also announced are the new Google Music Beta Service, which will be free in Beta, and Movie Rentals to Android Market. The movies will be able to stream live to the device in high quality, which was demonstrated with Despicable Me on the screen. This service is available now.
Video for Ice Cream Sandwich:
[vms 2ef67f98f3558c282a9c]
For an expanded account head over to Android Community – full details!