Ice Bucket Challenge: Bill Gates takes the plunge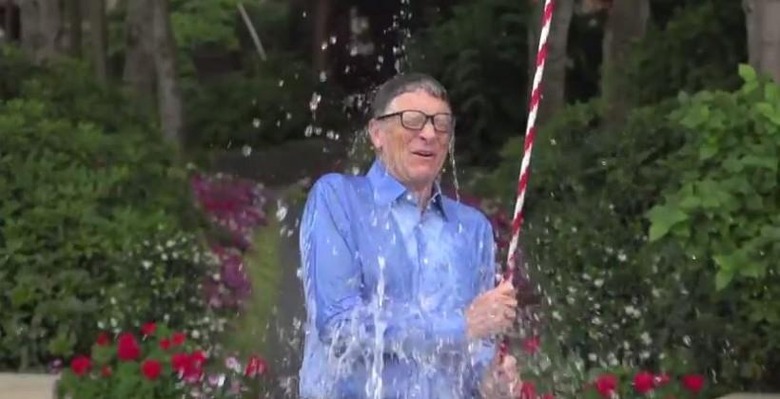 According to Facebook, more than a million videos of people pouring ice water on their head have been posted on the social network, all of them done as part of the Ice Bucket Challenge. The reason behind the cold shower is to raise awareness for Lou Gehrig's disease, and latest on the list of participants is Bill Gates.
The Ice Bucket Challenge has proven largely succesful — if challenged, someone is encouraged to donate $100 to a charity related to the disease if they're not so keen on dumping ice water all over themselves. According to TIME, this has resulted in $5.5+ million being donated to the ALS Association since July 29.
In addition to troves of Facebook users, many big-name individuals have taken the plunge, including Bill Gates. In the recently posted video, Gates talks a bit about the purpose behind the movement, and then shows off a custom-built contraption with a bucket on a rope. He douses himself with the water.
In addition to Gates, Facebook's Mark Zuckerberg, Microsoft's Satya Nadella, Apple's Phil Schiller, and more have dumped buckets of ice water on their heads. Who might we be seeing next? Gates has challenged Elon Musk, Ryan Seacrest, and Chris Anderson to join in the fun.
We're rather fond of Gates' video. Do you have a favorite Challenge video? Drop us a link in the comments!
SOURCE: TIME