iCade Mobile Gaming System for iPhone now available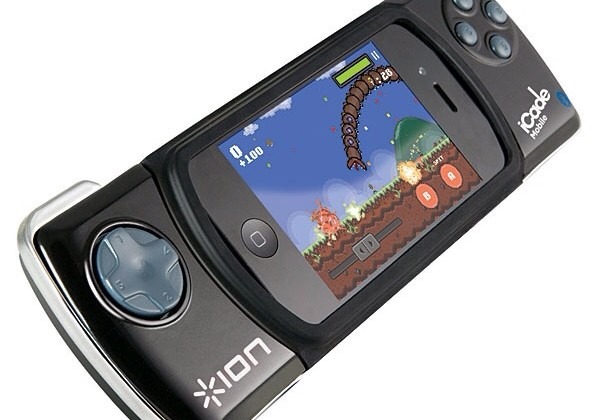 Mobile gaming is super fun, except when it feels like you're failing at a terribly awkward and sometimes painful thumb war against your phone's touchscreen. Today, the iCade Mobile Gaming System for iPhone became available to solve that problem and make your gaming experience a whole lot more comfortable on the thumbs and fingers.
The iCade resembles a classic gaming controller that features physical buttons, directional pads and a rotating cradle for landscape or portrait mode. It can connect through wireless Bluetooth and works on the iPhone 3G, 3GS, 4 and 4S. Alternatively, you can use the iPod Touch insert with 3rd and 4th generation iPod Touch devices.
It comes at a price of about $70, with over 100 games and apps currently supported. You can find those games by searching for "iCade" in the App Store or check out the list at Think Geek.