I-Voluce 46-inch Gesture Control Display has 3D depth sensing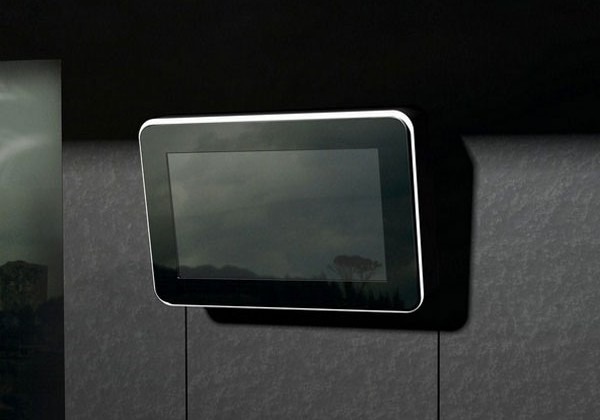 A company called Evoluce has unveiled an interesting and large display called the I-Voluce 46-inch gesture control display that has integrated 3D-sensing technology inside. The screen is 46-inches and has full HD resolution. The coolest part about the display is that the thing can be controlled using gestures from up to four meters away.
The screen is designed for all sorts of uses including office, retail, digital signage, exhibitions, gaming and more. The screen can also be purchased with a PC using the optional plug and play WIN&I gesture control software on a computer so it is ready to go out of the box.
The panel used is a NEC P461 and the resolution is 1920 x 1080. It uses VESA mounting and has scratch resistant front glass. The 3D depth-sensing sensor is integrated into the front of the screen. The gesture control allows the user to control applications and software running on Windows 7.
[via Evoluce]