I-Blades Smartcase and Smartblades make every phone modular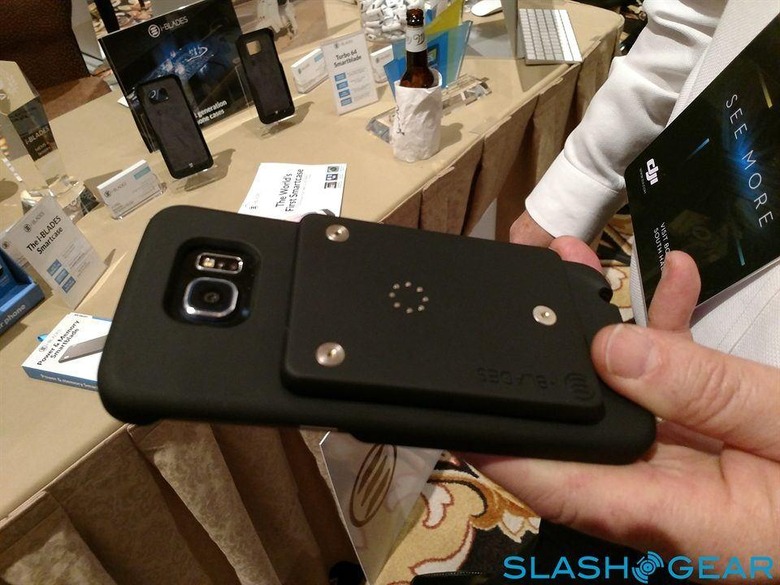 Modular mobile phones have seen some success (Moto Z) and some failure (LG G5) – but what if every device could suddenly be modular? That's the guiding philosophy behind the i-Blades Smartcase and Smartblades, which combine a lightweight case with a microprocessor as well as a number of magnetically-attached add-ons that can be used with a multitude of phones, regardless of manufacturer.
I should back that up a bit, because currently the focus is on Samsung models. Still, the principle scales quite well. The very thin case, which I was able to handle at Pepcom, slips over the phone and attaches via the USB port, providing pass-through charging and data. It also includes an environmental sensor that can keep track of temperature, air quality, barometric pressure, and other fun, nerdy data, and it offers exceptional drop protection.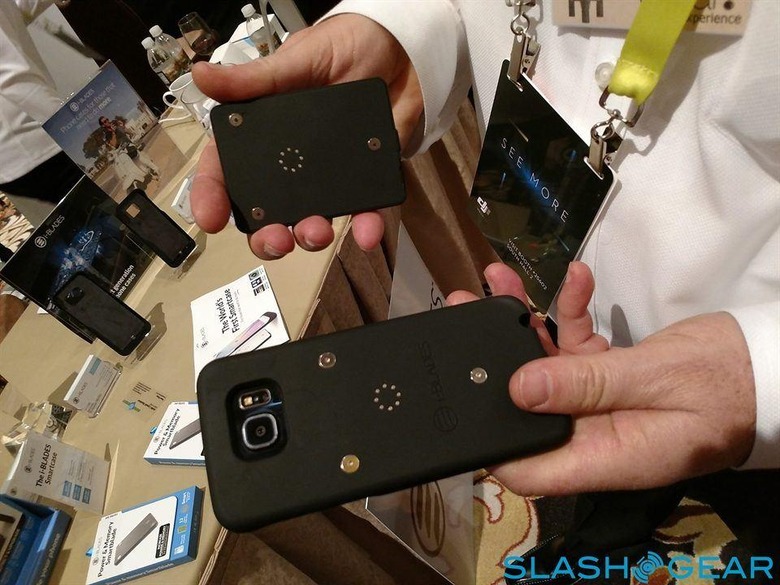 The real selling point, however, are the Smartblades, which is what the small, square patches of plastic that snap onto the back of the Smartcase are called. Each wedge offers something different, ranging from additional battery life and usable memory, as in the case of the first Smartblade, all the way up to end-to-end encryption as well as digital move rentals (planned for the future). The Smartblades can be stacked on top of each other, too, allowing you to use and charge more than one at a time.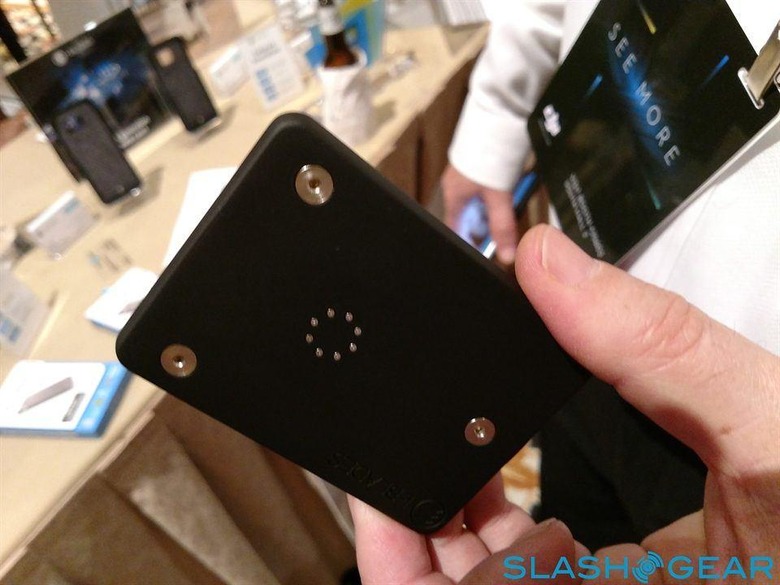 While the Smartcase is sleek, I have to admit that the Smartblades themselves are a little clunky – especially if you were to start stacking them on the back of your device. The concept is quite sound, however, and the idea of mobile phone upgrades that are not only modular, but can move from one phone to the next as you purchase future products is something no one else is doing. I'd prefer to see more base functionality in the Smartcase itself – why not start with the memory and / or battery there? – and then make use of the Smartblades for additional sensors and other items it's not quite so easy to miniaturize.