Hyundai walking car concept can drive, walk, and climb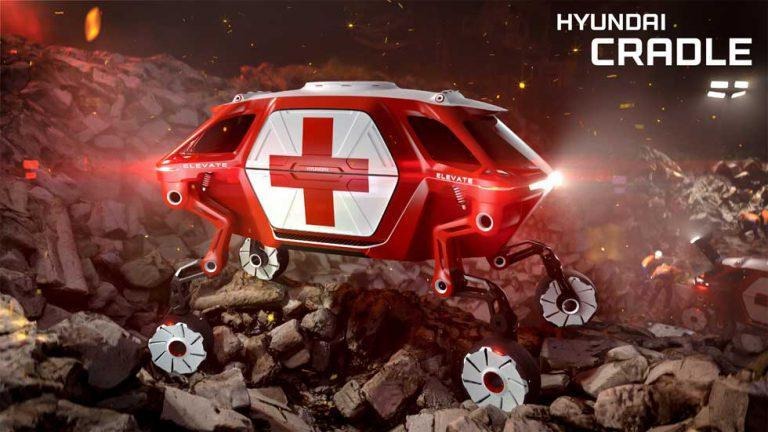 Hyundai has shown off a new car concept that it says is the future of the first responder industry. The vehicle debuted at CES 2019 and is called Elevate and is billed as the Ultimate Mobility Vehicle or UMV. Hyundai says that the need for fast, efficient, resilient transportation for disaster assistance led it to develop this concept.
The UMV blends tech found in electric cars and robots and can move across terrain that would limit even the most capable off-road vehicle. The idea is that rather than the car only being able to deliver the first responders to the edge of the debris field, the Elevate could take them directly to the people needing help.
Hyundai does see uses beyond first responders. It says that elevate would help people with disabilities to get around. The robotic legs of the concept have five degrees of freedom and wheel hub propulsion motors. The design can use both mammalian and reptilian walking gates allowing it to move in any direction.
The concept can drive at highway speeds, walk over diverse terrain, and has a 15-foot track width. The vehicle is an EV, but no driving range is offered.
"By combining the power of robotics with Hyundai's latest EV technology, Elevate has the ability to take people where no car has been before, and redefine our perception of vehicular freedom," said David Byron, design manager, Sundberg-Ferar. "Imagine a car stranded in a snow ditch just 10 feet off the highway being able to walk or climb over the treacherous terrain, back to the road potentially saving its injured passengers – this is the future of vehicular mobility."