Hyundai "Vision G" Concept gives a glimpse of future luxury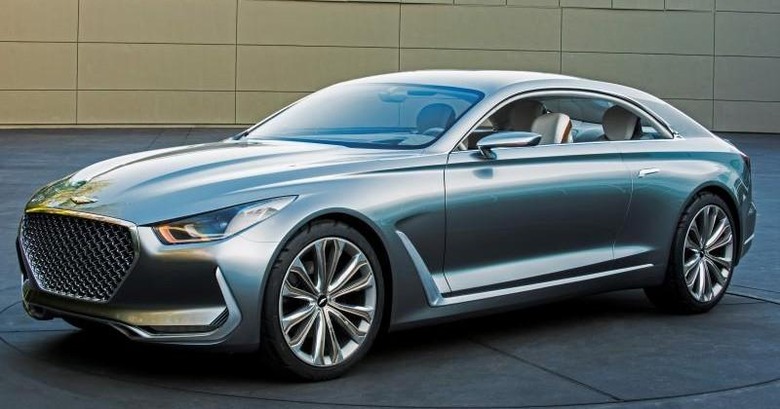 Most of the time, when you hear the word "luxury", you naturally think of extravagance and no holds barred embellishments. Hyundai, however, believes otherwise and is putting its future luxury models on the line to prove it. The car maker has just revealed the existence of its new "Vision G" Concept Coupe, the car that will be the company's blueprint for its future premium models. What sets it apart, Hyundai says, is that the Vision G's luxury design exudes luxury without going over the top.
"Chivalry" was the theme that Hyundai chose to drive the conceptualization of the Vision G's design. For Hyundai, that word means "respectful luxury" in this context, luxury that doesn't need to shout and be in your face in order to be noticed. It just is. That is why compared to current or even concept luxury cars, the Vision G might look almost plain. At the same time, however, it also looks like a dapper gentleman holding its head high.
The Vision G concept coupe gives of a dynamic personality, accentuated by its long hood, high beltline and the cabin's slingshot visage. The idea here is that it has enough in its outward design to suggest a fast moving car. The emphasis, however, is what the driver really feels when in motion.
That motion is delivered by a 5.0 liter Tau V8 direct injection engine, boasting 420 hp at 6,000 rpm and 383 lb-ft of torque at 5,000 rpm. Part of Hyundai's concept of luxury involves performance as much as design. The car also offers amenities that reinforce that idea of "respectful luxury", like doors that automatically opened as if handled by a valet.
Specifics of the Vision G concept coupe are still slim at the moment. Hyundai plans to give the public its first glance this Sunday at the Pebble Beach Concours d'Elegance in California.
SOURCE: Hyundai