Hyundai To Show Off Digital Car Key In New York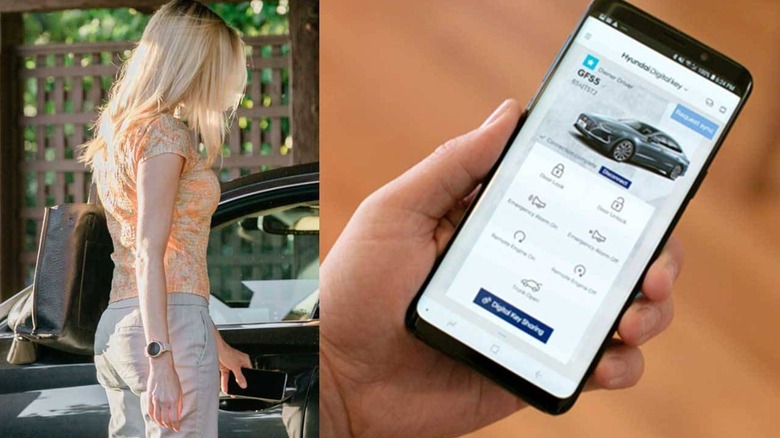 We all have to keep up with car keys of some sort today be they old-school keys or digital fobs. Automakers are working to free us from needing those keys and fobs to gain access to our cars and start them up with digital key apps and services. Hyundai has announced that it will demonstrate its Digital Car key at the New York International Auto Show.
The Hyundai solution is secured by Trustonic Application Protection. The first commercial implementation of the Digital Key app will come with the all-new 2020 Hyundai Sonata set to launch this fall. Digital Key is a downloadable smartphone app that replaces a traditional car key using NFC tech in the smartphone. NFC detects if the smartphone is authorized and will use an NFC antenna in the driver door handle for locking and unlocking the car.
A second antenna for starting the engine is located in the wireless charging pad in the center console of the car. The digital key allows users to control select vehicle systems remotely using Bluetooth LE. Supported functions include unlocking and locking the car, activating the panic alert and starting the engine of the car.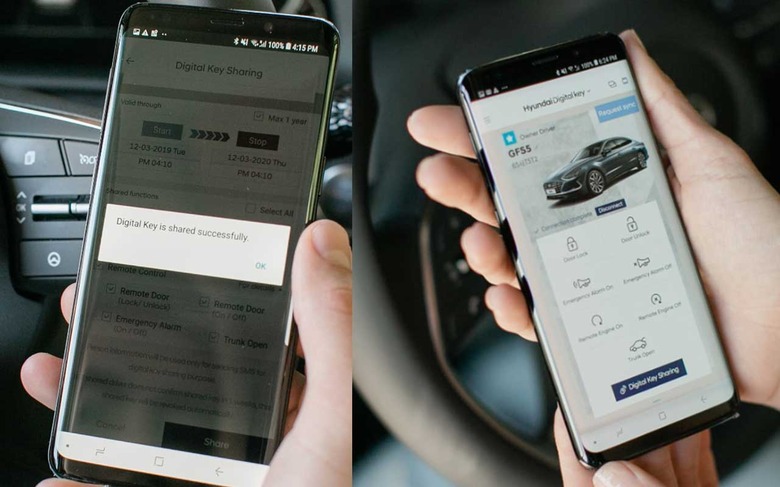 The remote start function works within about 30-feet of the car. Hyundai's app supports up to four authorized users and allows smooth and seamless vehicle sharing. The car can store preferred user settings for each user.
That means when they get in the vehicle; it adjusts settings for side mirrors, radio presets, sound settings, and seat positioning automatically. The digital keys are protected with TAP, or Trustonic Application Protection, which ensures that Digital Key transfer requests are securely displayed and approved by an authenticated user. Hyundai thinks that the app could be a big deal for car rentals and would certainly make it easy to share your car with family or friends.