Hyundai NEXO is the world's first autonomous fuel cell vehicle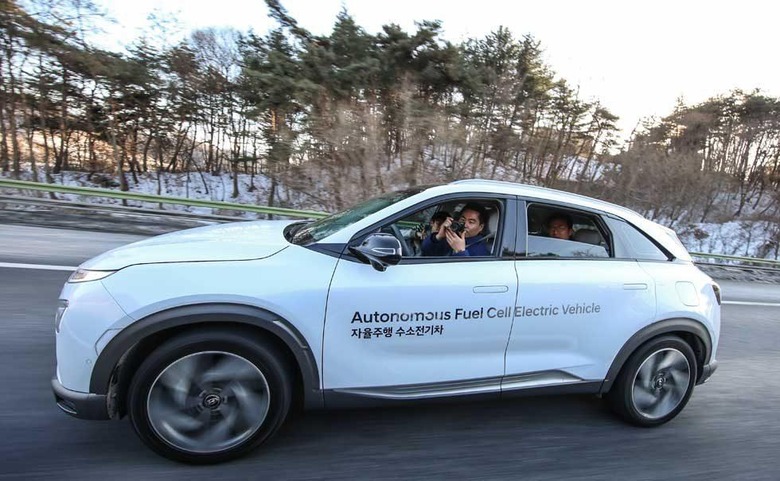 Hyundai has taken its high-tech fuel-cell vehicle called the NEXO and turned it into the world's first self-driven fuel-cell electric vehicle. The NEXO is a Level 4 autonomous vehicle and a trio of the SUVs have completed a drive that spanned 190 km from Seoul to Pyeongchang completely self-driven.
Hyundai says that before this feat, the autonomous vehicle had been demonstrated only at a limited speed on some sections of domestic roads. During the autonomous drive, the vehicles traveled at 100 km/h to 110 km/h, the fastest speed allowed by law on public roads in the country.
The fleet of autonomous rides included five vehicles, and all completed the journey. Three of the vehicles were based on the NEXO fuel cell vehicle and the other two rides were Genesis G80 autonomous cars. All the vehicles used level 4 tech inside as defined by SAE international standards.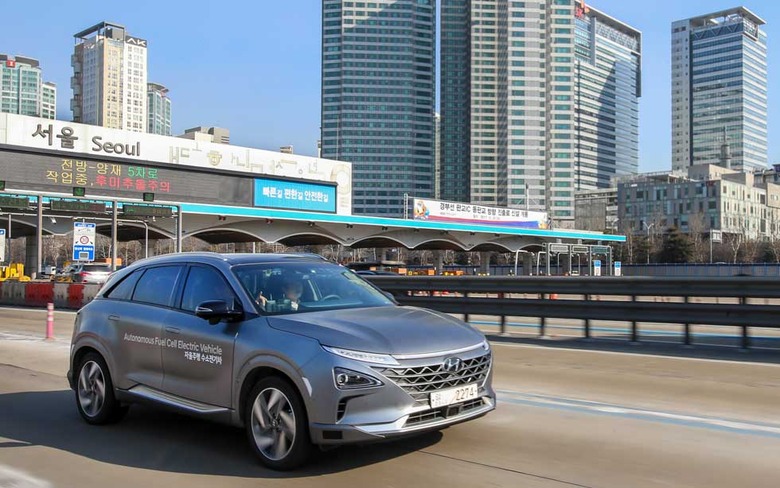 The vehicles also had 5G network tech inside. Hyundai says that the demonstration with the five vehicles began in Seoul on February 2. Pressing the "Cruise" and "Set" buttons activated the autonomous tech and the vehicles then drove the 190km trip without human assistance, though there were people in the cars.
Hyundai notes that the tech was able to enter the highway, move with natural traffic flow, and change lanes as required. The autonomous cars could also overtake slower cars and navigate toll gates using Hi-pass (a wireless expressway payment system). While the cars looked like normal Hyundai vehicles, they were fitted with cameras and LIDARs needed for autonomous driving. Hyundai hopes to have a fully autonomous vehicle on the market by 2030.
SOURCE: Hyundai