Hyundai may have a second EV in the works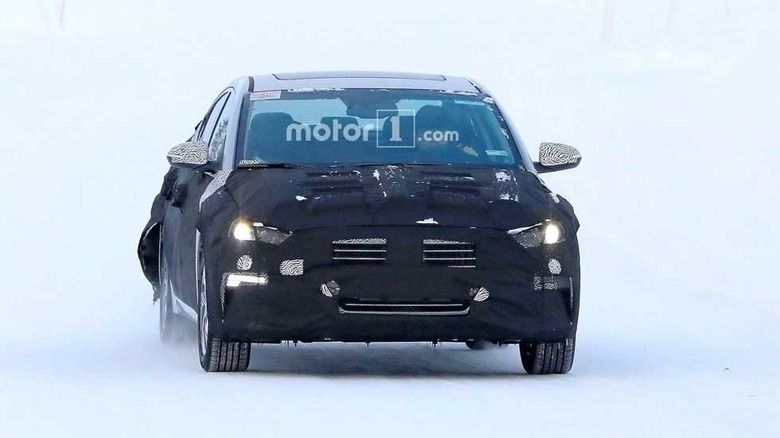 This heavily camouflaged car is thought to be the second electric vehicle for the Hyundai brand. The car under all that camo is believed to be an all-electric version of the Elantra to slot alongside the current Ioniq EV. The car was spied winter testing on a frozen lake in Canada.
Admittedly you can't really see anything about the car and there appear to be cutouts in the rear camo for exhaust pipes. However, the photographer says that the car was dead silent. The wheels on the car are also said to be what Hyundai uses for its EVs.
Grain of salt is needed because the photographer also said it lacks an exhaust, but as Motor1 points out there appears to be at least one tailpipe hiding in there. This could mean a plug-in hybrid car. If these images are of a plug-in hybrid or EV, this is the first item any glimpse of such a car has been seen.
The current EV, the Ioniq has a 118hp electric motor and can go 124 miles per charge. It puts the car in line with the EVs from Nissan, Chevy, and Tesla in its same category. The current Elantra has a gas engine under the hood.
That engine makes 128hp in base trim or 201hp in Sport trim. For now, the only place you can get the Ioniq EV is in California. The Ioniq hybrid is offered nationwide.
SOURCE: Motor1