Hyundai launches digital showroom on Amazon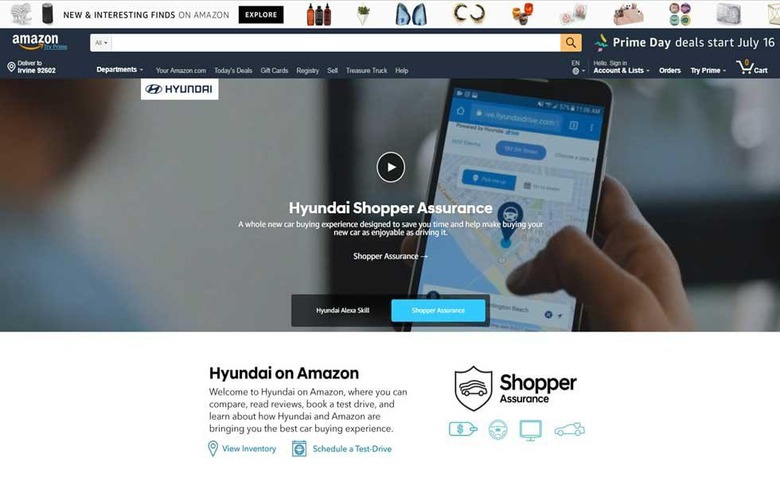 You really can buy just about anything on Amazon. Automaker Hyundai has announced that it has teamed up with Amazon to offer a digital showroom on the hugely popular website. The virtual showroom allows car shoppers to compare pricing, read reviews, check inventory at dealers, and book test drives via the Amazon Vehicles showroom.
Hyundai Shopper Assurance is the first step in modernizing how people shop for and buy cars. Hyundai says that it is the first car company with its own digital showroom. The digital showroom has a page that shows the latest Hyundai technology and automotive innovation.
The Shopper Assurance conveniences for the digital showroom include transparent pricing, flexible test drives, streamlined purchase options and a three-day worry-free exchange. It will also help users find a local dealership. This new digital showroom expands n a previous partnership between Hyundai and Amazon.
In 2016 the two companies collaborated on a "Prime Now, Drive Now" on-demand vehicle test drive program. That let buyers book test drives via Amazon Prime Now.
Information on all Hyundai vehicles are offered, and the reviews are from "real" owners of Hyundai cars. For some products on the Amazon website the reviews are questionable, shoppers will need a grain of salt with reviews of Hyundai cars. Check out our review of the Hyundai Kona, one of the newest cars in the Hyundai line.
SOURCE: Hyundai