Hyundai Kona SUV debuts in Seoul, offers entry-level family fare with style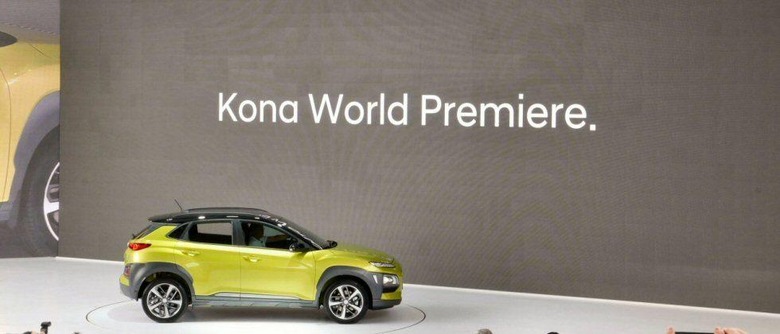 Hyundai's sport-utility portfolio grew by one today with the unveiling of the all-new Hyundai Kona subcompact people mover. With crossovers commanding an ever-larger slice of customer dollars across the entire industry, it was only a matter of time before Hyundai added a smaller, more lifestyle-oriented option to its popular line-up of SUVs, which currently includes the Santa Fe, the Santa Fe Sport, and the Tucson.
At first glance the Kona would appear to share a similar profile to rivals like the Ford EcoSport and the Mazda CX-3, but seen head-on the vehicle's unique front fascia – including narrow headlights, a thin power slot at the leading edge of the hood, and a broad, trapezoidal grille – gives it a unique personality all of its own. Hyundai is referring to the Kona's more extroverted styling cues as being 'armor' inspired, which is a term you definitely won't hear from other automakers more focused on describing their designs in 'flow,' 'wind,' or 'fluid' terms. Hyundai has also loaded the Kona with a substantial number of active safety features, which are quickly becoming must-haves in the segment. Comic book fans are also being served by the Kona with an unusual 'Iron Man' special edition of the SUV, which will feature a number of stylistic call-outs in terms of paint and logos linking the Hyundai to Marvel's superhero (which indicates just how seriously the brand is taking the 'armor' styling concept).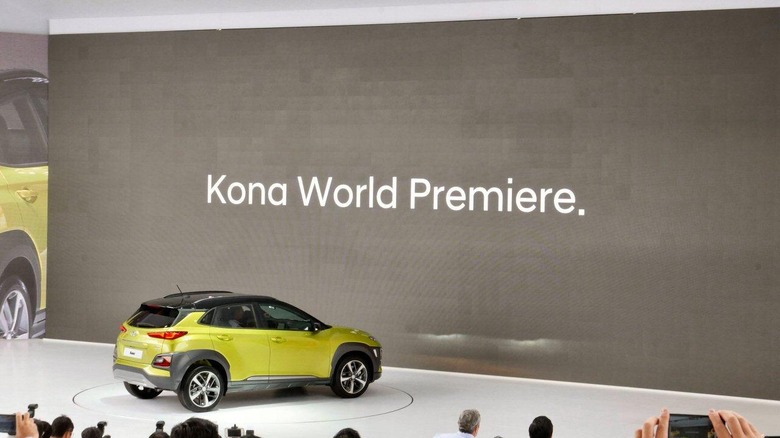 The Hyundai Kona is being offered with a pair of gas engines – a 2.0-liter, four-cylinder good for around 150 horsepower, and a turbocharged 1.6-liter unit that pushes out closer to 180 ponies – with the latter swapping the base model's six-speed automatic transmission for a seven-speed dual-clutch setup. All-wheel drive is of course offered with the Kona, and it brings with it a more sophisticated rear suspension setup to smooth out the on-road experience. Hyundai has also confirmed that it is working on all-electric version of the Kona that will be available next year, which will boast a driving range of 240 miles.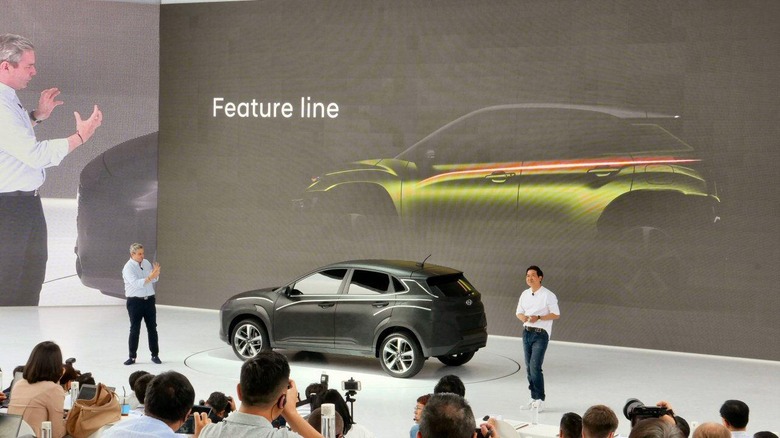 We'll be getting behind the wheel of the Hyundai Kona later this week, and we'll be bringing you full details on the entry-level SUV along with our driving impressions of Hyundai's newest crossover. Check back soon to find out more about the Kona.