Huum is a pocket-size smart home security device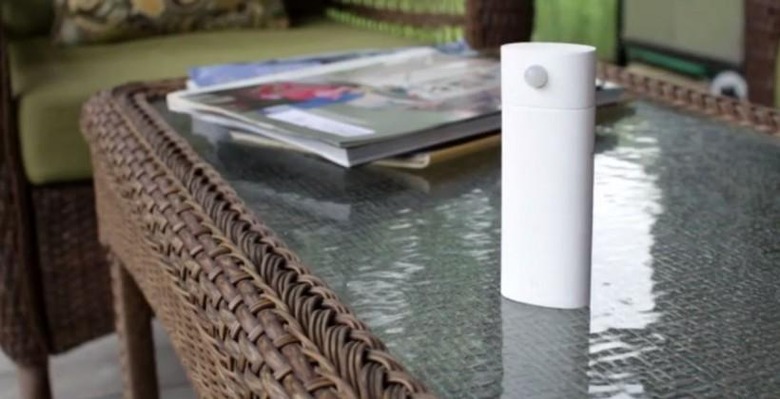 Home security has become increasingly capable and affordable as various connected technologies are used for mobile home monitoring. Huum is a new home security monitor bid as a pocket-size device that can be used just about anywhere — dorm rooms, office, garage, etc. — to keep tabs on conditions and potential intruders. The device includes NFC for quick pairing with smartphones.
Huum features motion tracking functionality, a proximity tap feature, location tracking, temperature tracking, humidity sensors, and flood detection. With these, users can place the device (or multiple devices) in locations where the hardware is most useful — in a basement prone to flooding, for example, or near a door no one should be entering during certain times of the day.
The NFC options allows those with compatible phones to activate and deactivate the alarm with a tap, as well as quick tapping to change settings, add new phones to the device's network, and more. This is accomplished through NFC Tap Cards, which will be priced at $5 each.
Huum's creator is seeking $20,000 CAD on Kickstarter, where they have thus far raised a touch over $5,000 in pledges with 14 days remaining. You'll need to pledge at least $74 CAD in order to get an early bird unit, which is estimated to ship in March 2015.
SOURCE: Kickstarter