Hummer might return as an EV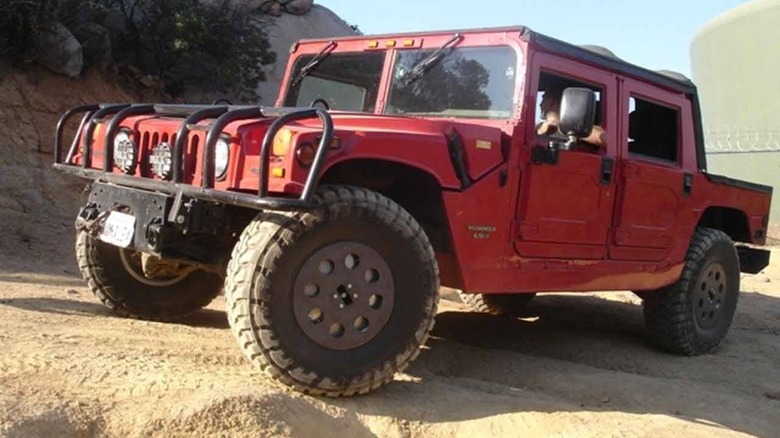 The Hummer was a civilian version of the military Humvee. It was a large vehicle very nearly as wide as a typical lane on a highway, and that drank fuel like few other vehicles ever made. When fuel prices started to rise, GM killed off the brand as sales slumped. Hummer fans will be glad to hear that GM is mulling over a return for the brand.
We can say right up front that the idea is just that, an idea, right now. But bringing the off-road and rugged Hummer back as an EV makes a bit of sense in an automotive market where automakers are rushing towards tech like EVs and autonomous autos. Ford just invested $500 million into Rivian, an EV maker who plans to make an electric off-road oriented SUV and an electric truck. GM had tried to start a joint venture with Rivian but was beat by Ford.
GM CEO Mary Barra has said that the automaker is looking at an "all-electric future." Sources cited by Bloomberg claiming to be familiar with what's going on at GM say that the company is looking at the idea of a return for Hummer as a "what if." GM has a pair of battery-electric vehicle programs in the works.
The first is called the BEV3 project and is for passenger cars, crossover SUVs, and other small and mid-size models. This plan is part of the promise GM made to have 20 EVs on the road globally by 2023. The second program would make electric pickups and other full-size vehicles, some of which could go off-road.
Demand for the Hummer brand peaked in 2006 with U.S. sales of 71,524 vehicles with fewer than 4,000 sold by 2010. GM has reportedly been eyeing the runaway success of FCA's Jeep brand and desires part of that market. Ford is trying to get in on that segment with a return of its Bronco. Any electric Hummer would be years away.