Hummer electrical issue leads to fires, injuries and a recall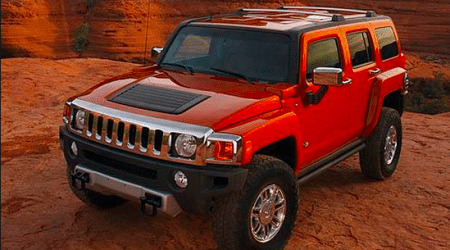 Jeeps aren't the only cars on the market that have ignited. General Motors is recalling about 196,000 Hummers due to an electrical issue that has caused a couple to go up in flames. The recall was announced today, and spurring the decision are at least two cars that spontaneously caught on fire and were destroyed as a result. In one incident, the driver reported smelling something "funny" and discovering a fire under the glove box. Despite efforts to put it out, the Hummer unfortunately "went up in flames".
Unfortunately three people got minor burns as results of the incidents. The cause is said to be an electrical component that is part of the heating and cooling system; that component may overheat, and if it does could cause a fire within the dashboard.
The NHTSA received at least 20 reports from Hummer owners of fires inside of the dashboard, but only the aforementioned two vehicles went completely up in flames. Complaints began rolling in some time in 2008, according to the NHTSA, while the auto maker states the fire number currently sits at 42.
The 2006 to 2010 Hummer H3 is being recalled in the US, as well as the 2009 to 2010 Hummer H3T. GM is also recalling some other models, including 51,000 or so Chevys due to a software issue with the radio. Earlier this year Mercedes-Benz recalled a bunch of vehicles due to a fire risk.
SOURCE: New York Times