Humana's iOS app now works with HealthKit, offers rewards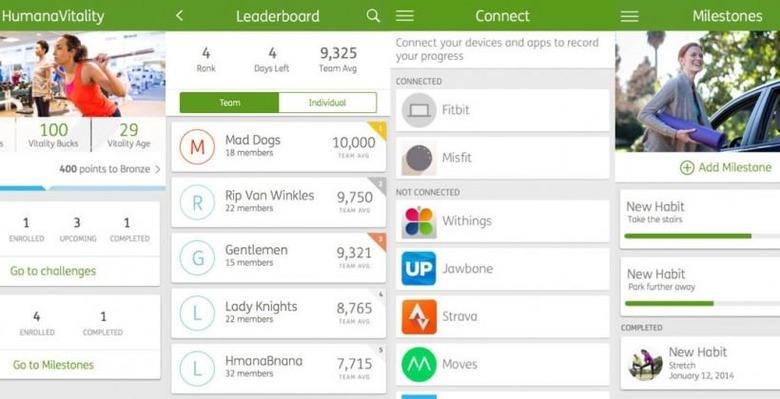 Apple's HealthKit finally got some much-needed integration over the weekend, and the apps taking advantage keep trickling in. Some, like Centered, aim to bring balance via meditation — not for everyone. Healthcare provider Humana has updated their app to work with Apple's platform, and it might be the first to give you reason to use HealthKit.
HumanaVitality is free to download, and open to all users, but is best suited for Humana members. The app is a lot like any other you'll find concerning health. It counts steps, connects to your fitness wearable, and tracks your milestones.
The difference is Vitality Points, which is Humana's reward to members who stay on a healthy path. Hitting milestones means you get points, and points means you can go shopping in Humana's online store.
Vitality Points are like credit card points, and can be redeemed for all kinds of things from movie tickets to music downloads. Rather than spending, you're losing. Weight, hopefully.
Apple's goal with HealthKit was to get major healthcare providers involved, and Humana is the first to do so direct to consumers. As HealthKit gains footing, we should look forward to more companies like Humana getting involved.
Source: App Store