Hulu's new Turner deal adds Adult Swim, Cartoon Network shows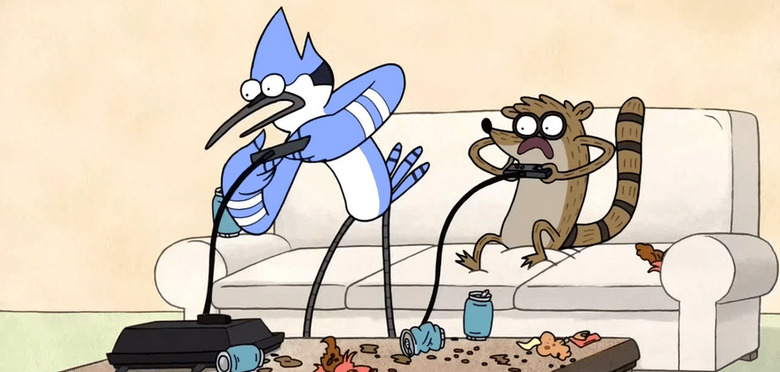 Hulu has been slowly but surely adding content, fleshing out its library with an impressive number of often watched shows. Today the service announced another deal with Turner Broadcasting, this one bringing with it a host of animated series' and shows from Cartoon Network and Adult Swim. Though it has long offered some of the more popular primetime animated series like Family Guy, this time around it has expanded upon them with things like Aqua Teen Hunger Force and Robot Chicken, among several others.
Hulu announced the new deal today, saying that its "viewers love" cartoons of both the adult and kid variety, pointing toward its already-available library of shows like South Park and Bob's Burgers. Now those adult-centric offerings have expanded to include Adult Swim shows, as well as shows for kids like Adventure Time.
Series include Dexter's Laboratory, Ben 10, Robot Chicken, Adventure Time, The Venture Bros., Regular Show, The Amazing World of Gumboil, Clarence, Rick and Morty, Black Jesus, NTSF:SD:SUV, Steven Universe, Over the Garden Wall, and more. These will show up starting May 1.
In addition to the above shows, Hulu has also grabbed TNT's The Last Ship and Murder in the First. More TNT (and TBS) shows will be coming to Hulu in the future, though which shows those will be and when exactly wasn't detailed. Furthermore, the Cartoon Network shows will be streaming in Hulu Kids, which means they won't have advertisements.
SOURCE: Hulu Blog