Hulu Users Vote Honda's Ad As Top Super Bowl Commercial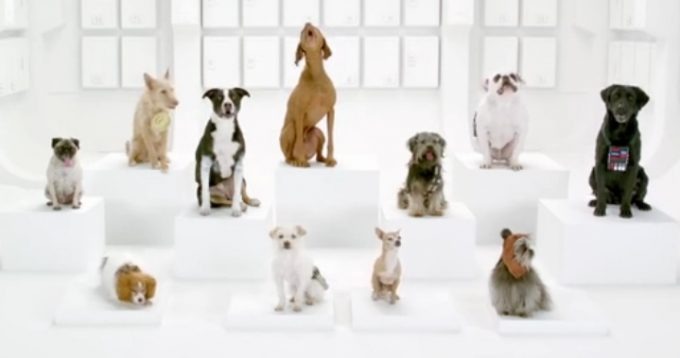 Video streaming service Hulu teamed up with advertising group Ad Age to create an online portal that featured Super Bowl ads from this year and years past. Immediately after the big game, while much of the country was busy cheering and reveling, there were some dedicated commercial fans who voted on Hulu to choose their favorite ad of the night. The winner of the unofficial contest was actually just a teaser of one of the commercials that went live before the game – Volkswagen's "The Bark Side" ad preview.
Honda's "Matthew's Day Off" commercial was the most-liked among full Super Bowl commercials for its ode to Ferris Bueller. Sitting right behind that was Volkswagen's complete version of its "The Dog Strikes Back" ad. The Skechers commercial titled "GOrun Mr. Quiggly" and "Dannon Oikos: The Tease" rounded out the top five, respectively. Here is the complete list of the top 10 user-rated ads on Hulu:
1. Volkswagen: The Bark Side Teaser
2. Honda: Matthew's Day Off – Extended
3. Volkswagen: The Dog Strikes Back
4. Skechers: GOrun Mr. Quiggly
5. Dannon Oikos: The Tease
6. Chevrolet: 2012
7. M&M's: It's That Kind of Party
8. Audi: Vampire Party
9. E*Trade: Fatherhood
10. Acura: Transactions – Extended
These are where the votes stood as of 2:00 AM this morning. Of course, if you happened to miss any of these, and you weren't among the rest of the country who caught up on the ads during work or school today, they're all still available to view on Hulu. Super Bowl ads are more important than ever, since they live on in YouTube, Hulu, and other viral sites. In addition, we analyze all of them after the fact in an expansively increasing number of ways. Just wait until next year.