Hulu seeks funding for new original programming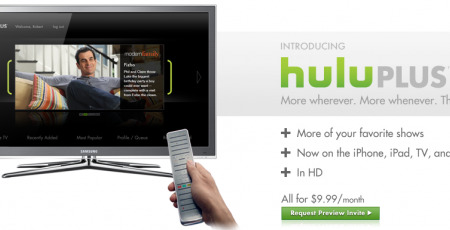 Video streaming sites started out as places where fans of TV shows could go to catch up on past seasons and episodes that they might have missed on TV. Hulu was mostly a catch up site when it launched. It then added movies to compete with Netflix. As Netflix is evolving into the next logical step with its own original programming, Hulu is looking to do the same.
Hulu is reportedly seeking funding to allow it to produce and distribute its own shows. The first original show for Hulu will be one called Battleground, a fake documentary series about a political candidate. The program is scripted, and it will air on February 14. Hulu doesn't foresee any issues raising the money needed for new shows. Hulu was entertaining offers to sell earlier this year, which never materialized.
The streaming video site has also put off talk of an IPO as well. Another original program for Hulu will be a documentary series called "A Day in the Life." Hulu has ordered 10 episodes of the show, and it will return in March. Later, this year there will be other documentary programs coming. The new shows will be offered to the free viewers and Hulu Plus subscribers.
[via Bloomberg]