Hulu Plus lands on TiVo Premiere DVRs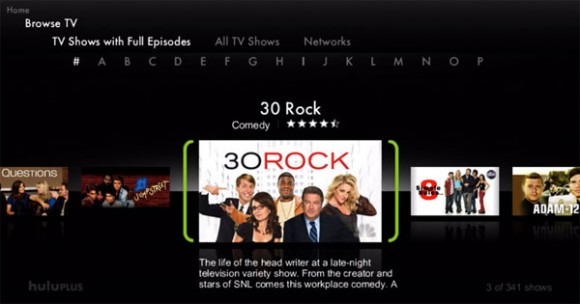 If you are, a TiVo owner who has been waiting for Hulu Plus to come to your DVR, the wait is over. Hulu Plus on TiVo Premiere has landed with a subscription. The service launched as of today and to celebrate the service coming to TiVo, Hulu Plus is giving all new TiVo Premiere buyers six months of the service for free. The specific caveat on the free service is "on newly purchased TiVo Premiere DVRs." TiVo does say that a free trial is available to current TiVo Premiere customers as well.
It's not clear how long the free trial is for existing users. TiVo plus subscriptions on the TiVo Premiere DVRs will cost $7.99 monthly. Users of Hulu Plus on the TiVo DVRs will have access to all the same content that users of the Hulu Plus service on other devices. The content includes movies and hit shows from Fox, ABC, NBC, MTV, and Comedy Central. TiVo customers already had access to Netflix, YouTube, Amazon Instant Video, and BLOCKBUSTER.
One of the best things about Hulu Plus for me is the huge catalog of old shows that you can watch like X-Files "Hulu's mission is to help people find and enjoy the world's premium video content when, where and how they want it. To that end, we are thrilled that today we are opening up the Hulu Plus experience to TiVo Premiere users," says Andy Forssell, SVP of Content Acquisition and Distribution for Hulu.
[via TiVo]