Hulu Plus app coming to Windows 8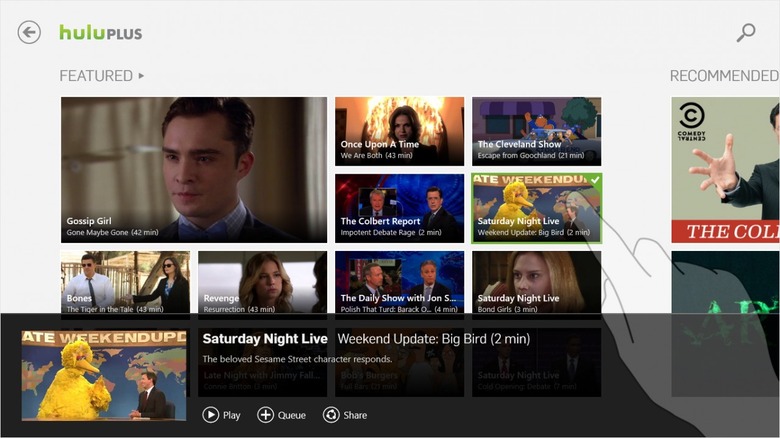 Hulu announced today that they're bringing Hulu Plus to Windows 8 on October 26th — the day when Windows 8 will release to the public, which means you'll be able to enjoy the service seamlessly on your new Windows 8 machine right from day one. Hulu Plus offers a better selection of shows compared to its free service, and most shows also play in high definition as well.
The Hulu Plus app will come pre-loaded on a selection of Acer and Sony tablets, and will also be available to download through the Windows Store onto any Windows 8 machine. Hulu implemented some of Microsoft's own flavor of Windows 8 into the Hulu Plus app, and works seamlessly on tablets as well.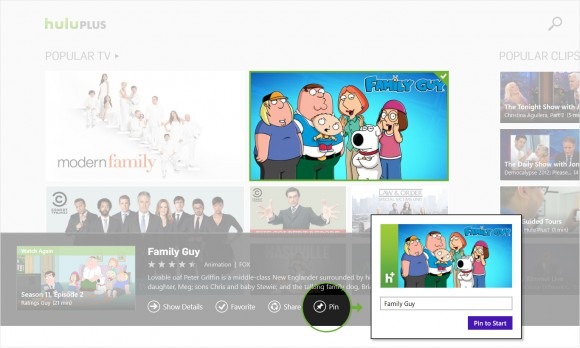 The app uses a tile-based UI that's similar to the new UI featured in Windows 8. Hulu says the clean and simple user interface allows them to put "the most relevant content first, creating a visually immersive experience in the most engaging way." We can't argue with them really, since the UI actually does look pretty good.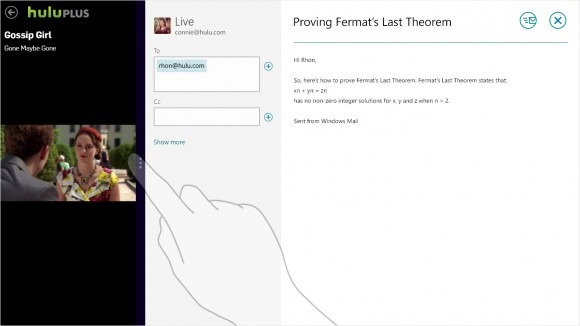 A nifty feature of the new is the ability to do many actions right from the main screen, like share content with friends. If you tap an image and slide it down and then up, a menu of options will appear. This will let you share the show, add it to your queue, or just the play the show right away. You can also "pin" shows, which gives yo access to any pinned shows right from the home screen. They've also added "Snap View," which allows you to watch a show in a small screen while using another app in the foreground.
In order to use the Hulu Plus app on not just Windows 8 machines, but any device, you'll need a Hulu Plus subscription, which costs $7.99 per month.