Hulu gives new customers the option to pay with Venmo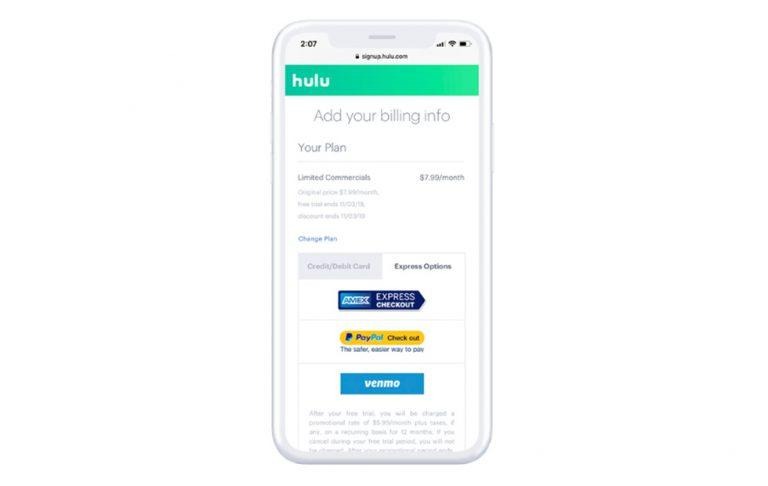 Hulu has announced that it is the first streaming service to add support for the payment platform Venmo, which has grown in popularity as a fast way to send and receive payments. The new support is available to new customers now, according to the company, which partnered with Venom to add the option. No other streaming services currently offer this support.
Venmo is a mobile-based financial service that is owned by PayPal. The service is straight-forward to use, simply requiring users to download the mobile app, create a Venmo account, and either load money onto that account or link it to a debit card or checking account.
Once the account is set up, the platform enables users to search for other users and merchants who use the platform, enter an amount of money to send, and optionally attach a note to it. Many companies now have in-app support for Venmo via their PayPal option — more info on merchant payments can be found here.
New Hulu users can sign up for a Hulu account using a mobile web browser, then directly pay via Venmo by choosing that payment option. The funds will be withdrawn from the existing account balance or pulled from the bank account or debit card attached to the Venmo account. Each future monthly payment will automatically be pulled from the account.
Existing Hulu customers will get the ability to switch to Venmo payments in the near future, though Hulu didn't provide an exact availability date for the upcoming support. Based on the company's announcement, it appears that it may be multiple months before the new option appears in existing subscriber accounts.