Hulu expands international wings, deals with BBC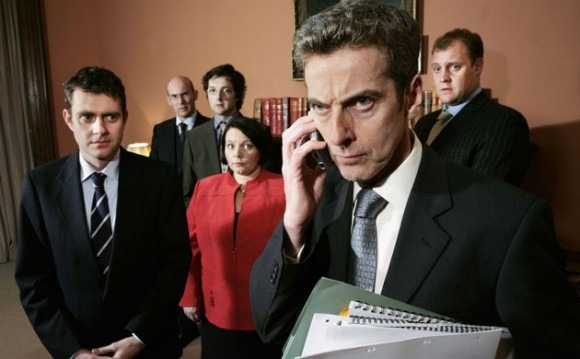 Not too long after announcing that it secured the American rights to a popular Israeli drama, Hulu has now partnered up with the BBC to bridge the Atlantic Ocean and bring the UK comedy The Thick of It to American shores as well. The difference with this latest deal, though, is that Hulu will actually help with the production of the show. According to the official details, season four of The Thick of It is still produced by the BBC, but now it carries the footnote "in association with Hulu."
This is the video streaming company's first ever international co-production arrangement. The show will continue to air as normal on BBC Four in the UK, but stateside it will air exclusively on Hulu, both for regular subscribers as well as premium Hulu Plus members. The show was created and is written by Armando Iannucci, whose most recent credit is the HBO series Veep starring Julia Louis Dreyfus.
"We're really excited to give U.S. audiences a chance to catch up with all previous episodes, and as series co-producers for season four, we are proud to make full seasons of this distinctive and smart show available exclusively to Hulu viewers," said Hulu senior VP of content Andy Forssell. This comes just days after Hulu announced that it will air episodes from the Israeli series Prisoners of War, which is the site's first exclusive non-English series.
[via paidContent]