Huawei Watch GT 2 leak reveals better features and still no Wear OS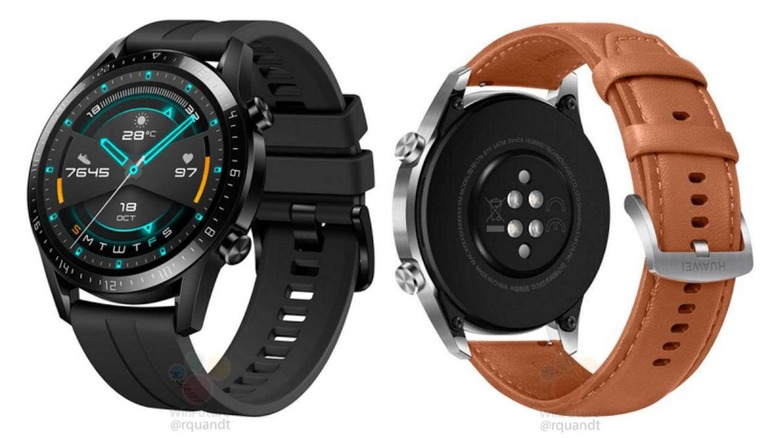 Huawei may one day have to face a mobile future without Google but while that may spell no small amount of trouble for its smartphones, one segment seems to already be well off without Android. Huawei was once a popular Android Wear, now Wear OS, smartwatch maker until suddenly it wasn't anymore. Despite that, the Huawei Watch GT seemed to have achieved popularity and market success so much that Huawei is now rumored to moving on to a Watch GT 2, still without Google in tow.
The Huawei Watch GT's defining feature is its battery life. Or at least the promise of 14 days of use on average. While that really depended mostly on use cases, it was also achieved partly by Huawei's custom smartwatch platform. Furthermore, it also used a custom processor to make a perfect pair.
Based on information gathered by WinFuture, the Watch GT 2 might offer even better battery life with its 445 mAh battery. Admittedly, it's just a small jump from the first gen's 420 mAh but, for a wearable device, every small bit counts.
The renders of the smartwatch also hint that it had gotten smaller while the display has remained the same size. That may have been possible because of shrinking the bezels but it could also simply be a touch-up of the images. Also new to this smartwatch is the addition of a mic and a speaker, hinting that it could be used for calls. Whether that will include LTE connectivity isn't yet known.
Huawei's survival might depend on showing how it can continue making devices without major US technologies, including Google's Play Services. Small as it may be, the Huawei Watch GT may actually be its most independent consumer product so far. Given the almost stagnant smartwatch market, however, even a better Watch GT 2 could be a tough sell, especially for Huawei.