Huawei TalkBand B5 wristband transforms into a Bluetooth headset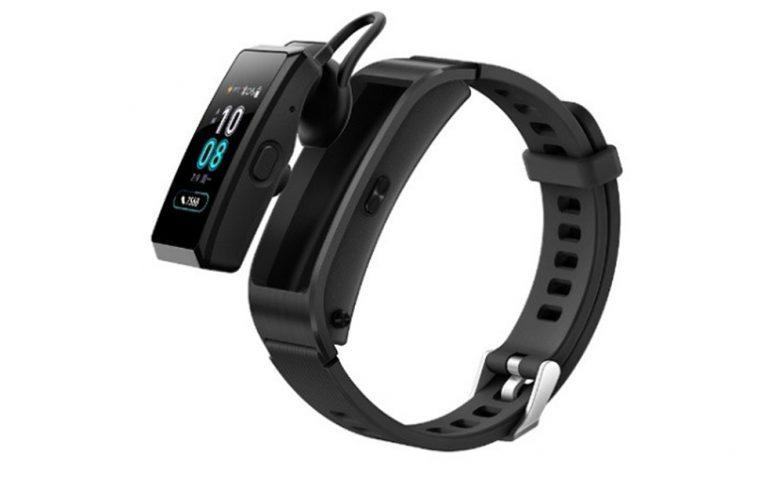 Huawei has launched its new TalkBand B5 fourth-generation wearable, an update to the company's existing B3 model. The updated wearable features a much larger 1.13-inch AMOLED display with 2.5D curved glass, as well as other improvements. Most notable is the TalkBand B5's two-in-one hybrid functionality, which enables it to be used as a Bluetooth headset or a health tracker. Huawei says it has packed the industry's first triple-core audio chip with dual-microphone noise reduction into its wearable.
The new B5 model is an oddity. At first glance, Huawei's new wearable looks like an ordinary wristband-based fitness tracker, which it technically is. Less obvious is its dual functionality as a Bluetooth headset for taking calls and listening to audio.
This expands the usefulness of the wearable, at least for certain users, by eliminating the number of accessories that need carried. At least on paper, the headset portion of the new TalkBand sounds like more than a gimmick. Huawei says it has used the industry's first triple-core audio chip, including dual-microphone noise reduction for keeping ambient noises out of the conversation.
The tracking aspect of the wearable is about what we'd expect, including an IP7 water-resistant rating, a Phone Finder feature that works with Bluetooth, heart rate tracking, and activity monitoring. As well, the tracker features Huawei Trusleep, a sleep-tracking technology which the maker says is certified by Harvard Medical School's CDB center.
The system works to monitor the different stages of sleep, providing access to that data in a related app. Finally, the TalkBand B5 has a Remote Shutter feature that enables users to snap images over Bluetooth. Huawei will offer the TalkBand 5 is China starting tomorrow, but won't launch it for other markets until some time next month.