Huawei T62W eReader Sails Through FCC with Touchscreen, WiFi, and 3G in Tow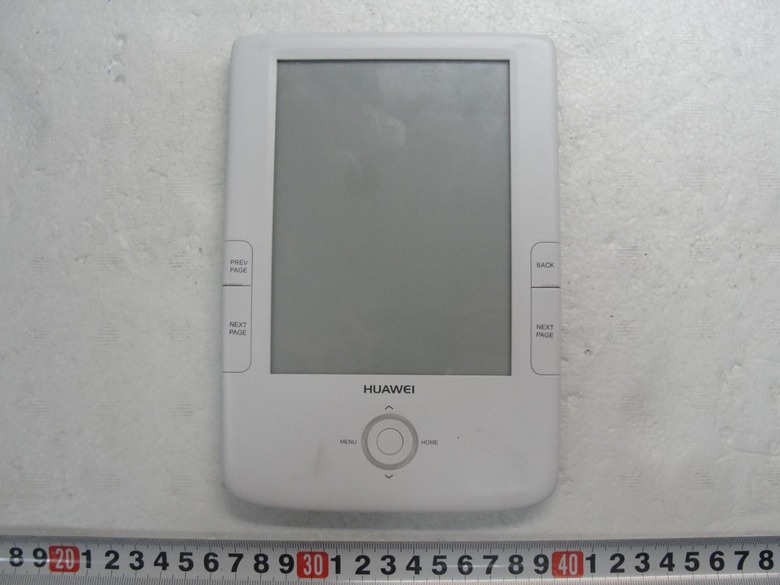 eReaders are all the rage, so it surprises not that a company such as Huawei would want to get into the fun, too. This new eReader, which is the first from the company, actually looks pretty nice in the whole aesthetics department, even if the white-on-gray-screen has been done once or twice before in the past. That aside, we could see this little guy finding its way into plenty of folks' hearts, especially with some of the features its packing.
While there's no specific specifications sheet available at the moment, a few details can be gleaned from the user manual, and the FCC report proper. For example, the Huawei T62W features a 6-inch e-Ink display, which is actually a touchscreen, too. It also features things like WiFi, 3G connectivity, Bluetooth, has a slot for a microSDHC card, and even a SIM card slot.
There's no details regarding what type of eBooks this little guy will support, or what resolution the screen is. Probably most importantly, though, is what type of Operating System it will have running the show. Android is a bet, sure, but there's also the chance that Huawei could surprise us.
[via The Digital Reader; thanks Nathaniel]