Huawei surpasses Apple as second largest smartphone vendor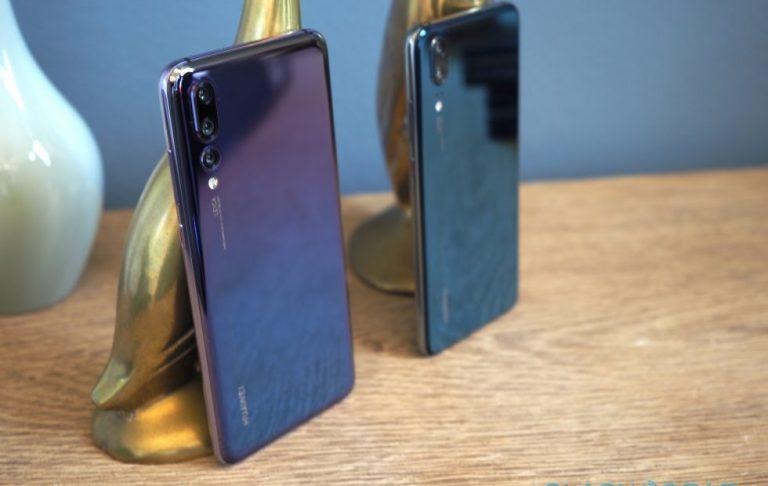 The US government has started to close in on Huawei and, more recently, ZTE over national security concerns. Perhaps in retaliation, Huawei has seemingly been limiting the availability of its smartphones in the US. Now the Chinese company may be showing its true power, which could give the US even more reason to be worried. According to IDC, Huawei has just overtaken US-based Apple as the world's largest smartphone vendor. It may be temporary but still proves the growing strength of Huawei's brand.
The No. 1 and No. 2 spots in the global smartphone market has always been Apple's and Samsung's arena. While the two have been able to maintain their dominance in specific markets, like China and India, they have continued to fight over the top two ranks in the worldwide market. That is until last quarter.
In the second quarter of 2018, Huawei managed to become No. 2, shipping 54.2 million smartphones. Samsung's total actually declined from the same quarter last year but it's 71.5 million is still way ahead of anyone else's. Apple's shipments increased but only slightly, allowing Huawei to gain the upper hand. It could be short-lived though, as Apple always picks up the pace after new iPhones are launched.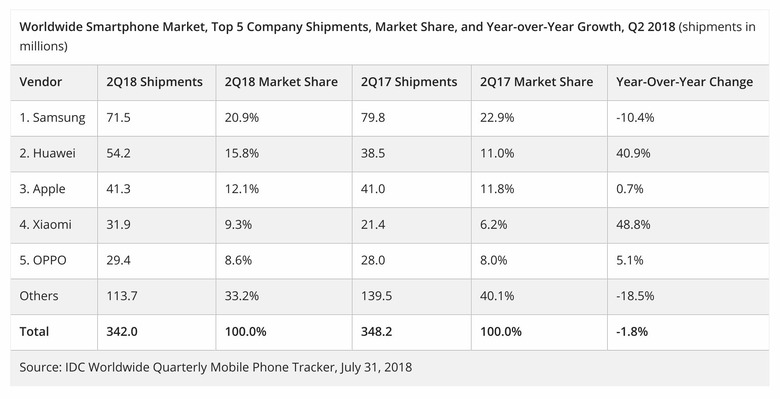 IDC attributes Huawei's highest growth so far to its dominance in the Chinese market as well as its introduction of new technologies, including triple cameras and the recent GPU Turbo. How much of that those shipments represent non-Chinese markets, the market analyst doesn't say. Curiously, an earlier study by Canalys reveals that 55% of Huawei's shipments actually come from its sub-brand Honor.
IDC also notes that 2Q18 is the third consecutive quarter where smartphone shipments have declined. There's no reason to panic yet, though, as this is attributed simply to increased penetration rates and market saturation. Growth in other markets should restore the balance over time.