Huawei sold 10 million Mate 20 phones, Plan B OS in the works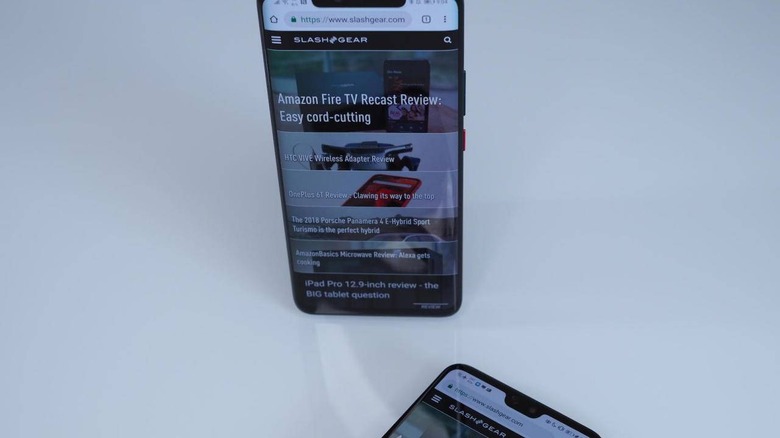 It has been a year now since Huawei was left hanging by its supposed US carrier partners at CES 2018. Since then, the company has faced intense antagonism from the US government and lawmakers and it, in turn, has withheld its smartphones from the market. Despite that, the company boasted impressive smartphone sales number, grabbing the second place crown from Apple. Now it reveals just how many Huawei Mate 20 units it sold and its plans for the future if push comes to shove.
10 million phones. That's how many Huawei Mate 20 units the company was able to sell, according to its Twitter account. It's a small amount compared to the overall 200 million phones IDC claims the company has shipped in 2018. Considering the Mate 20 was launched only in October, however, that's a rather remarkable achievement.
Then again, Huawei launched four Mate 20 models and the tweet doesn't break the numbers down. For all we know, the entry-level Mate 20 Lite was the one that sold the most. Nonetheless, Huawei may have proven that the US smartphone market isn't as critical anymore as some consider it to be. It's huge, for sure, but you can compensate by going for larger numbers in more markets.
Thank you to everyone who has helped us achieve an incredible 10,000,000 shipments of the #HUAWEIMate20 Series since it was launched in October,2018. We have been overwhelmed by your continued support and will strive to keep improving our full product range. pic.twitter.com/Alyu8KdwhZ

— Huawei Mobile (@HuaweiMobile) March 11, 2019
That's not to say Huawei is snubbing the US completely. It still does business with US companies and relies on quite a number of them. In an interview with Die Welt, the outspoken CEO of Huawei's Consumer Business Group Richard Yu names Qualcomm, Microsoft, and Google as some of its biggest partners. The latter is, after all, Android's developer and cutting ties with it could be catastrophic for its booming smartphone business.
Perhaps not completely. For one, it only uses Qualcomm's chips for its mid-range phones and uses its own Kirin processors for higher-end ones. As for reliance on Android, Yu makes an official confirmation that it does have its own operating system currently in development. That speculation has been going around since early last year though the exact details of this alternative OS remains shrouded in mystery. Then again, Android is open source software and it might take more than a government ban to prevent Huawei from using its core for its own purposes anyway.