Huawei slider phone patent hints at what might be coming next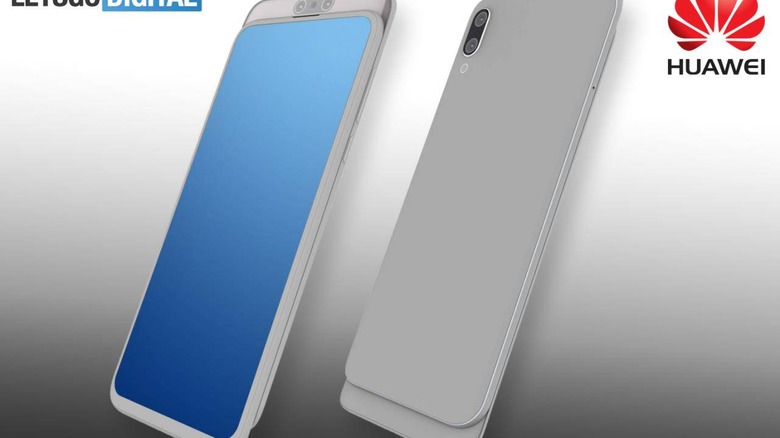 Although its sub-brand Honor has played around with less conventional designs, Huawei has been playing it safe with its smartphones, especially with the P and Mate series. Its most daring changes have been the notches and the square camera bump on last year's Huawei Mate 20. A recent patent, however, reveals that the company is at least considering one such change with a slider system that will hide dual front cameras behind a nearly bezel-less screen.
Sliders have become trendy again recently thanks to the desire to banish all bezels around the screen. Rather than screen sliding up to reveal T9 keys underneath, the back slides up to give access to front-facing sensors. That allows the screen to sit all by itself, give or take a few millimeters here and there.
Huawei's patent is really no different from the ones we've seen on the Honor Magic 2. The renders made by LetsGoDigital show dual front-facing cameras flanking what is claimed to be a flash. There is definitely room for more sensors, like IR and ToF but OEMs usually don't use that space.
The back is as barren as the front. Only two cameras in the corner, which could hint that this design isn't meant for a P series phone. There is no fingerprint sensor though, which could be hiding beneath the screen or under the power button.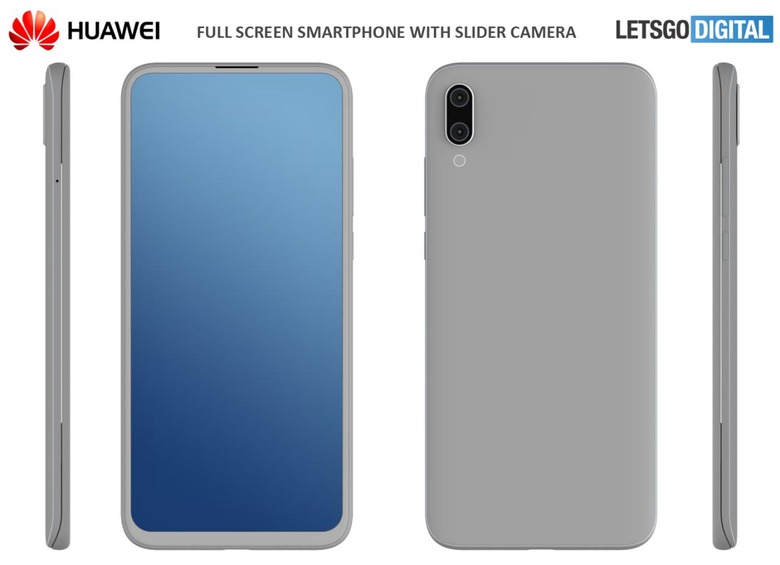 While the design definitely has its benefits and has proved to be durable, slider phones have one innate drawback that could be a deal breaker for some consumers. In this day and age, a phone that doesn't have any dust or water proofing is almost asking for trouble.