Huawei says it didn't receive illegal Chinese subsidies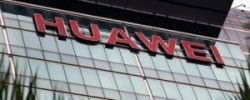 Rumors have been making the rounds that the European Commission is planning an investigation into Huawei technologies and ZTE Corp. Both companies make consumer electronics devices, including smartphones. Huawei has stated that it is not received any correspondence from the European Commission that it is under investigation.
According to rumors, the investigation into Huawei has to do with illegal Chinese government subsidies and a price dumping scheme. The price dumping scheme is where a company sells products in a foreign market for less money than it sells in its home market and there's no other explanation for the lower price.
Huawei is officially denying claims that it employs dumping practices, or that it has received any illegal subsidies from the Chinese government. So far, there is no official announcement that the European Commission is actually investigating either company.
"Huawei has not received any communication from the European Commission regarding an investigation, but we are aware of media reports on this matter," Huawei said in an emailed statement to Reuters.

"We deny claims made in the media that Huawei employs dumping practices and has benefited from illegal state subsidies. Huawei also objects to the investigation that the European Commission is reportedly launching on the basis of these claims."
[via Reuters]