Huawei patents phone with square second screen, zoom lens camera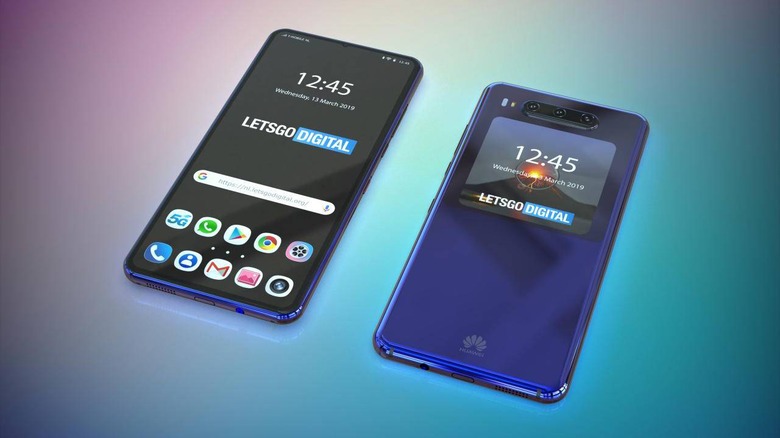 Huawei is not one shrug off some of the more eccentric trends in smartphone design, although it mostly lets its Honor sub-brand do the experimenting. That doesn't mean, however, that it isn't playing with some ideas of its own. A recently published patent, for example, reveals a rather curious way to get rid of some, but not all, bezels and cutouts, using a second display that's just large enough for taking selfies and not much else.
Dual screen phones aren't exactly new or novel. The most recent examples are the ZTE nubia X and the Vivo NEX Dual Display Edition but the idea goes farther back. In fact, Huawei's patent might have taken some inspiration from the odd Meizu PRO 7 from 2017.
Based on the patent, Huawei's version has a square-shaped second screen occupying the top half of the phone's back, just below the horizontal triple camera array. It's large enough to be an effective "mirror" for taking selfies with the main cameras but not large enough to act as a full experience like the nubia X or NEX DDE.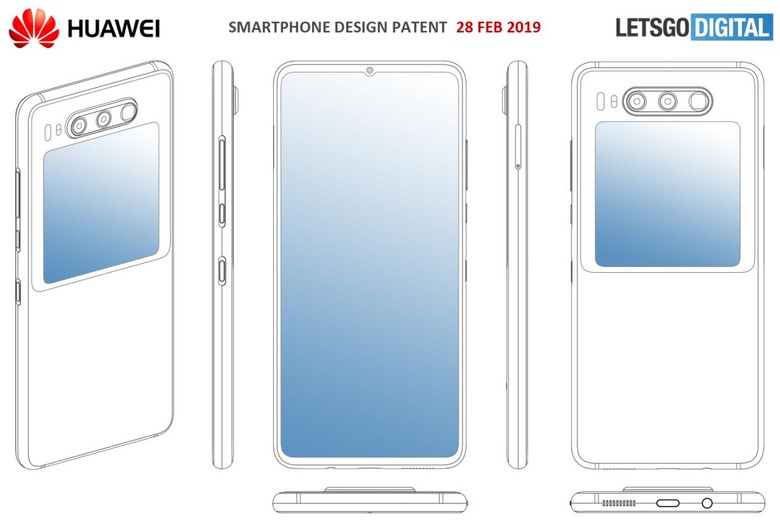 The patent also hints at an interesting triple camera setup. At least one of the cameras has a square lens, suggesting that it would have a periscope-style zoom lens. That same kind of camera is expected to first debut on the Huawei P30 Pro later this month.
If you were expecting that the front would be totally bezel-less because of that, you'd be disappointed. Strangely enough, there's still a "half" waterdrop notch on the top. It could be for a single Time-of-Flight (ToF) sensor that's meant for 3D face recognition rather than taking photos.