Huawei P30 Pro, Xiaomi Mi 9 Show Off Camera Capabilities With Full Moon Shot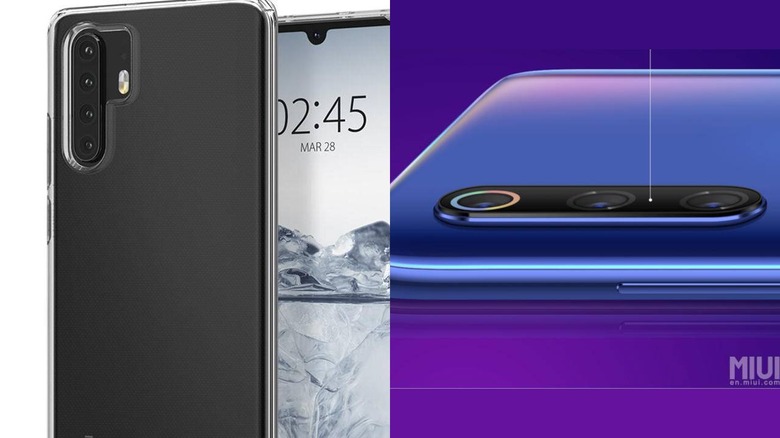 The Chinese Lantern Festival falls on the first full moon after the Chinese New Year and, as such, is a perfect chance to catch a glimpse of the large night time object in the sky. For Chinese smartphone makers Xiaomi and Huawei, however, it's also the perfect time to tease their upcoming smartphones' photography prowess. It might, however, be an unfair match considering what the Xiaomi Mi 9 is up against in next month's Huawei P30 Pro.
Since Xiaomi has practically revealed most of the details of the Mi 9, it's no surprise that CEO Lei Jun is more forthcoming about what he used to take a picture of the full moon. Given the size of it, it was most likely the 12 megapixel telephoto camera with 2x optical zoom.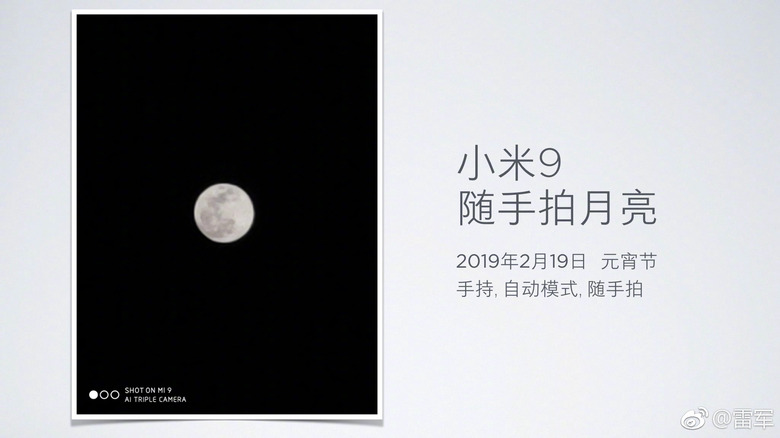 Huawei consumer business group CEO Richard Yu was not to be outdone. Whether he intentionally did a sloppy job of masking the phone's camera details or is intentionally teasing the public, we might not know. It doesn't take much guessing, however, that the phone he used is the Huawei P30 Pro.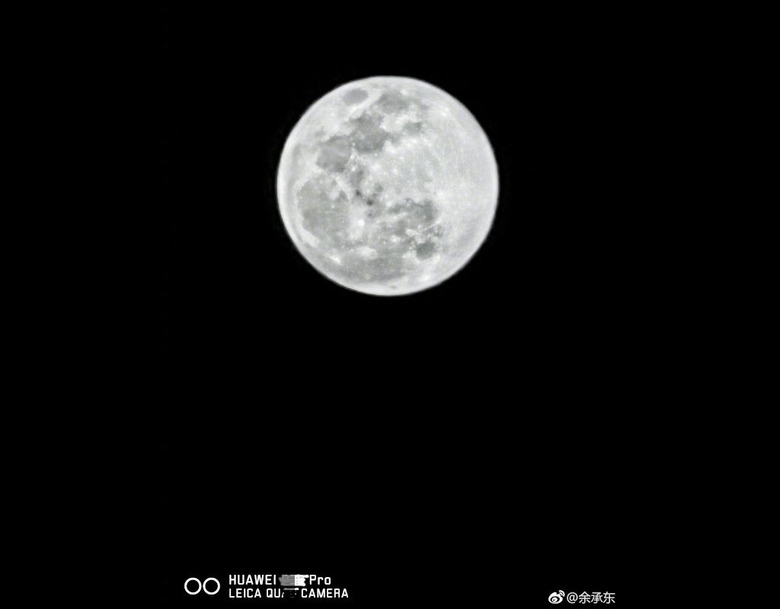 That lone shot of the moon actually confirms a few details. One, the "Leica Quad Camera" at the bottom pretty much confirms that the P30 Pro will have four cameras, which means the P30 may have only three. The bigger size and better quality image of the moon also suggest that it has a better zoom. Leaks indicate 5x optical zoom, in fact.
While the Huawei P30 announcement is still a month away, these two shots are already pretty telling, at least in terms of telephoto performance. Granted, you won't be taking photos of the moon all the time, but if you find yourself always zooming in on distant objects (or people) of interest, the Huawei P30 Pro or even just the Huawei P30 might be a better bet.